Content posted in December 2001
Closer Look: The industry's crystal ball is broken

Blog
12/28/2001
Post a comment

With such widely varying estimates, what 2002 market figure is one to believe? Probably the one true answer is that no one really knows. The days of relatively predictable customers and measurable increases in chip supply may be over. The market collapse in 2001 caught forecasters and everyone else in the chip industry by surprise, and its turnaround is just as uncertain.
Closer Look: A holiday thanks for those who help

Blog
12/22/2001
Post a comment

September 11 gave new meaning to the outreach of high tech industry volunteers. In 32 years of this annual Christmas column recognizing corporate Good Samaritans, rarely has charitable service gotten such widespread public attention. I couldn't begin to list the myriad selfless deeds that industry workers rendered to aid victims' families and rescue teams in both New York and Washington. Just one accolade to the legion of corporate volunteers who came after work hours to Ground Zero to staff f
Distributors are the contractors of the supply chain

Blog
12/19/2001
Post a comment

Supplier-authorized distributors will always have a vital role in the electronic component supply chain. No other entity combines the services, resources, experience, and expertise to manage the complex role of connecting product with customers at the right time with the right quantity and the right part. The events of Sept. 11 demonstrated the pretenders to this role are like the emperor with no clothes.
Closer Look: Here comes yet another DDR memory

Blog
12/5/2001
Post a comment

Get ready for the DDR-IIa 600-MHz SDRAM -- if Intel Corp. and a few memory chip makers have their way. The next generation baseline DDR-II memory chip isn't on the market yet, but a higher speed version for servers and workstations is being aggressively pushed this week at an industry JEDEC meeting in Hawaii.
Opinion: Avoiding the fee-for-services squeeze

Blog
12/3/2001
Post a comment

Distributors are understandably enthusiastic about new fee-for-services pricing models. Their business exists to solve the problems customers have in sourcing, acquiring, handling and using products. Historically, they have been "paid" for these specific tasks and functions in a marketing channel or supply chain in the form of gross profit. But electronic components distributors have fallen into a trap by providing services beyond product fulfillment "for free" to generate competitive advantag



Datasheets.com Parts Search
185 million searchable parts
(please enter a part number or hit search to begin)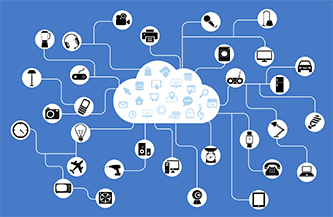 What are the engineering and design challenges in creating successful IoT devices? These devices are usually small, resource-constrained electronics designed to sense, collect, send, and/or interpret data. Some of the devices need to be smart enough to act upon data in real time, 24/7. Are the design challenges the same as with embedded systems, but with a little developer- and IT-skills added in? What do engineers need to know? Rick Merritt talks with two experts about the tools and best options for designing IoT devices in 2016. Specifically the guests will discuss sensors, security, and lessons from IoT deployments.









5/1/2016
8:29:00 PM