Content posted in March 2002
Closer Look: East doesn't always resemble West

Blog
3/27/2002
Post a comment

But before we jump to the conclusion that the Oriental business is moving more in common with the West, better pause for closer analysis. On the surface, isolated happenings do hint that globalization is making all us one-under-the-skin. But a deeper look shows there is still a wide gulf separating Asian and Western ways of business.
Closer Look: Japan chip makers plan joint fab project

Blog
3/20/2002
Post a comment

Cash-strapped Japanese chip makers think they may have a way to economically get into the 0.09-micron to 0.10-micron processing fray. The new thinking is for a half dozen or so chip firms to join together to equip a single 0.10-micron or below fab to act as a foundry for all. What's even better is that they hope the government's Ministry of Economics, Trade and Industry (METI) will buy an existing fab for them.
Closer Look: Unraveling Korea's stand on Hynix

Blog
3/12/2002
Post a comment

SEOUL - Can this be? The Korean government seems to be keeping its hands off the torturous Micron Technology negotiations to rescue Hynix Semiconductor Inc. And the country's Deputy Prime Minister Nyum Jin inferred that it was the government's shotgun marriage of LG Semicon into then-Hyundai Electronics Co. in the first place three years ago that caused the present trauma.
Closer Look: Intel's speed race hits bumpy road

Blog
3/6/2002
Post a comment

For one thing, Dell is having phenomenal success with a notebook workstation using, of all things, a Pentium IIIM Tualatin processor, according to a firm's spokeswoman. You don't expect the workhorse notebook PC Tualatin to be the engine driving a workstation, even a mobile variety. Of course, the 1.2-GHz Pentium IIIM doesn't have the clock rate of Intel's 2.8-GHz Pentium 4 workstation chips. But the Dell spokesperson said engineers and technologists can download the same programs from their d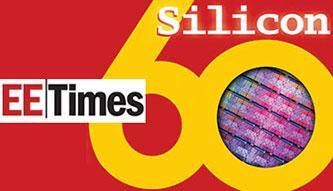 As we unveil EE Times' 2015 Silicon 60 list, journalist & Silicon 60 researcher Peter Clarke hosts a conversation on startups in the electronics industry. Panelists Dan Armbrust (investment firm Silicon Catalyst), Andrew Kau (venture capital firm Walden International), and Stan Boland (successful serial entrepreneur, former CEO of Neul, Icera) join in the live debate.







9/4/2015
9:36:07 PM
Datasheets.com Parts Search
185 million searchable parts
(please enter a part number or hit search to begin)