Content posted in March 2004
Taking in the view

Blog
3/29/2004
Post a comment

We're a full quarter into the new year, we've turned all the knobs, and we still can't quite get things to come into focus.
Can Microsoft keep its grip?

Blog
3/22/2004
Post a comment

With about 95 percent of the desktop software market under its belt, $7.5 billion in MS Office operating profits alone and sales bigger than the combined world's No. 2 and 3 software companies (Oracle and SAP), Microsoft's grip on the desktop software market seems unshakable.
Fear's demagogue

Blog
3/22/2004
Post a comment

As a journalist, I'm uncomfortable watching the dumbing-down of news amid the rising din of information.
Shareholder democracy revisited

Blog
3/22/2004
Post a comment

The succession struggle at Disney, bookended between the indictment of Bernie Ebbers and the conviction of Martha Stewart, has generated plenty of talk of shareholder activism and democracy. While lessons can be learned about governance among communications companies, one must be careful to take away the right lessons.
Loop design sometimes compensates for lower-quality switchers

Blog
3/16/2004
Post a comment

Sanjaya Maniktala is back with a new installment of his popular power supply design column. The question he asks is how to make up for the erratic quality of the 3842 and 3844 switching power supply controllers now on the market? An adjustment of the RC components in the hysterysis loop allowed a power supply company to safely utilize the batch lot of jittery components they were stuck with - some 50,000 of them.
The wonderful world of wireless... la... la... la...

Blog
3/16/2004
Post a comment

In conjunction with the recent Wireless Systems Design Conference, Steve Ohr interviewed keynoter Henry Samueli of Broadcom. CMOS integration will pave the way for "wireless everywhere" " a virtual media console in your pocket, Dr. Samueli had said. While some people may not want all the wireless advertising this will enable, Ohr's blog does identify some applications for RF communications technology we shouldn't take for granted.
Interview with Agere's Peter Kelly

Blog
3/1/2004
Post a comment

Two years ago, Agere Systems Inc. began transforming itself into a fabless semiconductor company as part of a wide range of reorganization measures it took to restore profitability. Peter Kelly, Agere executive vice president, global operations, recently discussed the changes since implemented by the company and the outlook for the semiconductor industry with Electronics Supply & Manufacturing executive editor Bolaji Ojo.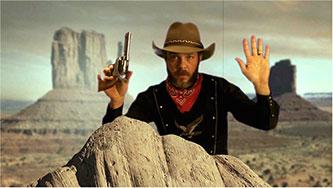 Replay available now: A handful of emerging network technologies are competing to be the preferred wide-area connection for the Internet of Things. All claim lower costs and power use than cellular but none have wide deployment yet. Listen in as proponents of leading contenders make their case to be the metro or national IoT network of the future. Rick Merritt, EE Times Silicon Valley Bureau Chief, moderators this discussion. Join in and ask his guests questions.

Brought to you by






7/28/2015
11:27:04 AM
July 2015 Cartoon Caption Contest: Ain't Nobody Here but Us Chickens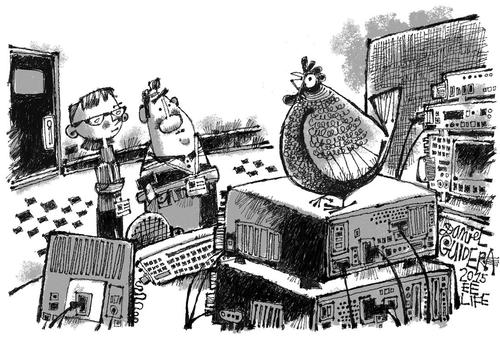 "Your caption here!"

176 comments
Datasheets.com Parts Search
185 million searchable parts
(please enter a part number or hit search to begin)