Content posted in February 2007
Audio ADC supports sampling rates up to 216-kHz

Product News
2/1/2007
Post a comment

Capable of sampling rates up to 216-kHz, the AK5386 analog-to-digital converter (ADC) provides the built-in variable pitch function required for professional audio equipment, DVD recorders, A/V receivers and sound-card applications.
LCD startup sampling design kits for e-paper apps

Product News
2/1/2007
Post a comment

Nemoptic SA, the French group developing bistable nematic liquid crystal display technology dubbed BiNem, has started shipping prototyping kits that would allow system integrators to test the performance of the technology and develop applications for consumer and professional products using an e-paper display.
NEC expands MCU portfolio for inverter control

Product News
2/1/2007
Post a comment

NEC's latest 32-bit RISC microcontrollers for inverter-control applications deliver a four-fold increase in resolution of the A/D converter that detects motor rotation and an approximately six-fold increase in gain ratio of the operational amplifier that adjusts the level of motor status signals compared with the company's previous generation parts.
Bluetooth modules feature high-output antenna

Product News
2/1/2007
Post a comment

In an effort to help designers easily implement wireless connectivity into their systems, Free2move AB has launched a series of Bluetooth modules that support Bluetooth Version 2.0 + enhanced data rate (EDR) and are certified according to CE and FCC.
In-Depth Review: RF network analyzer packs sophistication, ease of use

Product News
2/1/2007
Post a comment

In-Depth Review: Test-and-measurement house Agilent Technologies introduces its PNA-X instrument for RF and microwave network analysis. Operable from 10-MHz out to 26.5-GHz, this network analyzer offers a unique single-connection approach to 2-tone and swept local-oscillator measurements. An integrated second signal source and signal combining network rounds it out.









4/17/2014
5:54:20 PM

Frankenstein's Fix, Teardowns, Sideshows, Design Contests, Reader Content & More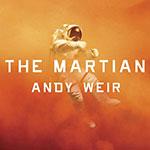 The Martian: A Delightful Exploration of Math, Mars & Feces
Caleb Kraft 3 comments
To say that Andy Weir's The Martian is an exploration of math, Mars, and feces is a slight simplification. I doubt that the author would have any complaints, though.
The Engineering Life - Around the Web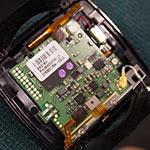 Surprise TOQ Teardown at EELive!
Caleb Kraft Post a comment
This year, for EELive! I had a little surprise that I was quite eager to share. Qualcomm had given us a TOQ smart watch in order to award someone a prize. We were given complete freedom to ...
Design Contests & Competitions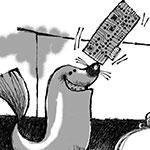 Join The Balancing Act With April's Caption Contest
Caleb Kraft 54 comments
Sometimes it can feel like you're really performing in the big tent when presenting your hardware. This month's caption contest exemplifies this wonderfully.
Engineering Investigations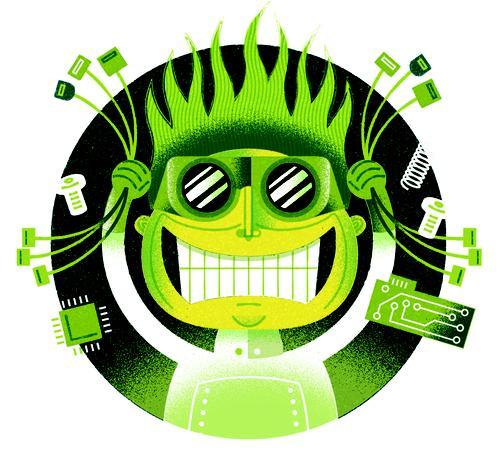 Frankenstein's Fix: The Winners Announced!
Caleb Kraft 8 comments
The Frankenstein's Fix contest for the Tektronix Scope has finally officially come to an end. We had an incredibly amusing live chat earlier today to announce the winners. However, we ...

Datasheets.com Parts Search
185 million searchable parts
(please enter a part number or hit search to begin)