Content posted in December 2000
Bredden imponerar

News & Analysis
12/1/2000
Post a comment

Den stora bredden på utställningen imponerar mest på Electronica 2000. Det är också den som lockar många av deltagarna. Här är en första rapport om vad som fanns att se inom test och mät.
RF-modul för Bluetooth går i produktion

News & Analysis
12/1/2000
Post a comment

Radiomodulen för Bluetooth från Ericsson Microelectronics går i full produktion i december. Det har spekulerats i varför produktionsstarten av Bluetooth-produkter har blivit så fördröjd.
Många olika halvledarprocesser behövs

News & Analysis
12/1/2000
Post a comment

I diskussionsrundan "Electronica Forum", om system på kisel, framhöll Fredrik Shlapak, chef för Motorolas halvledarverksamhet, att man behöver en rad olika halvledarprocesser för att integrera system på kisel, SoC, eller i en kapsel, SIP. Vi har träffat honom för att få ytterligare synpunkter i ämnet.
System på kisel kräver mångsidigt kunnande

News & Analysis
12/1/2000
Post a comment

Under Electronicas första dag debatterade sex kända industriledare system på kisel: Hans-Dieter Machowiak från Samsung, Fredrik Shlapak, Motorola, Jürgen Knorr, Medea, Pasquale Pistorio, STMicroelectronics, A van Der Poel, Philips och Ulrich Schumacher, Infineon. Moderator var den kände tyske redaktören Roland Ackermann.
Samarbetar i nytt företag

News & Analysis
12/1/2000
Post a comment

Finska PMJ och Ericsson startar ett gemensamt företag som skall specialisera sig på automatiserade lösningar för den fiberoptiska industrin.
AudioDev blev årets företag

News & Analysis
12/1/2000
Post a comment

Avancerad mätteknologi för att kontrollera kvaliteten i CD-skivor, CD-R och DVD, har lett till stora framgångar för Malmöföretaget AudioDev. Inom sin speciella nisch har man över 50 procent av världsmarknaden och 99 procent av tillverkningen går på export.
Danska processorkärnor

News & Analysis
12/1/2000
Post a comment

-- För två år sedan hade vi en anställd i hela Europa. Idag har vi 50. Idag är vi dessutom helt fokuserade på inbyggnadssidan och där har organisationen i Köpenhamn en nyckelroll, säger John Bourgoin, vd för MIPS.
Formell verifiering lyft för UML

News & Analysis
12/1/2000
Post a comment

Programvaruföretaget iLogix inleder samarbete med tyska OSC. Det innebär att UML-verktygen från iLogix får inbyggd formell verifiering i form av model checking och automatisk testvektorgenerering.









4/20/2014
2:47:28 PM

Frankenstein's Fix, Teardowns, Sideshows, Design Contests, Reader Content & More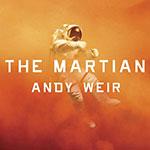 The Martian: A Delightful Exploration of Math, Mars & Feces
Caleb Kraft 6 comments
To say that Andy Weir's The Martian is an exploration of math, Mars, and feces is a slight simplification. I doubt that the author would have any complaints, though.
The Engineering Life - Around the Web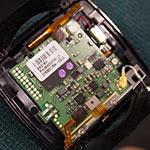 Surprise TOQ Teardown at EELive!
Caleb Kraft Post a comment
This year, for EELive! I had a little surprise that I was quite eager to share. Qualcomm had given us a TOQ smart watch in order to award someone a prize. We were given complete freedom to ...
Design Contests & Competitions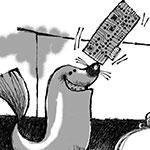 Join The Balancing Act With April's Caption Contest
Caleb Kraft 57 comments
Sometimes it can feel like you're really performing in the big tent when presenting your hardware. This month's caption contest exemplifies this wonderfully.
Engineering Investigations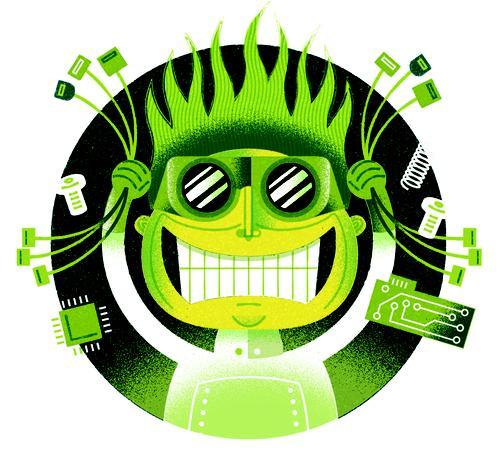 Frankenstein's Fix: The Winners Announced!
Caleb Kraft 8 comments
The Frankenstein's Fix contest for the Tektronix Scope has finally officially come to an end. We had an incredibly amusing live chat earlier today to announce the winners. However, we ...

Datasheets.com Parts Search
185 million searchable parts
(please enter a part number or hit search to begin)