Content posted in May 2009
NEC, Renesas, ST, NXP lead weekly story ranking

News & Analysis
5/1/2009
Post a comment

Here are the top five online stories for the week beginning Sunday, April 26, as ranked by EE Times Europe readers, up to and including Friday, May 1. The ranking is based on the number of reader "views" or "hits" on a particular article.
Apple seen beefing up its chip design efforts

News & Analysis
5/1/2009
Post a comment

The confirmation earlier this week that Apple has hired two former ATI/AMD chip designers has rekindled suggestions that the company is handpicking a team of engineers and semiconductor specialists as it seeks to create its own semiconductor design business.
European chip sales for March up 3.9% in Euros

News & Analysis
5/1/2009
Post a comment

The European Semiconductor Industry Association (ESIA) says that, when currency exchange impacts between the US dollar and the Euro are taken into account, sales of semiconductors in Europe were worth Euros 1.67 billion Euros in March 2009, which represents the first increase after four monthly declines.
Chip sales see slight rebound in March

News & Analysis
5/1/2009
Post a comment

Global sales of semiconductors were $14.7 billion in March, up 3.3 percent from February 2009, according to the Semiconductor Industry Association (SIA). Year-on-year sales came in at 29.9 percent down on the corresponding month of 2008.
Analyst: Handset shipments down 13% in Q1

News & Analysis
5/1/2009
Post a comment

The mobile phones sector suffered one of its worst ever performances in terms of units shipped in the first quarter, with the number of handsets sold, 245 million, down 13 percent from the 282 million units a year earlier.










3/17/2014
2:06:17 AM

Frankenstein's Fix, Teardowns, Sideshows, Design Contests, Reader Content & More
The Engineering Life - Around the Web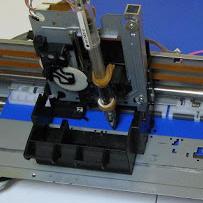 Junk + Arduino = SVG Plotter
Caleb Kraft Post a comment
Old printers are always a good source for parts. You can remove stepper motors, DC motors, pulleys, high-quality rails, and even individual electronic components from most of them. ...
Design Contests & Competitions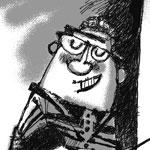 March's Caption Contest Is Up, Or Is It Down?
Caleb Kraft 54 comments
I'm feeling a bit conflicted about this month's caption contest and I'm not sure why. I just can't seem to make heads or tails of it.

Understanding and Using C Pointers
Jack Ganssle, Embedded.com 9 comments
What? An entire book just about pointers?
Engineering Investigations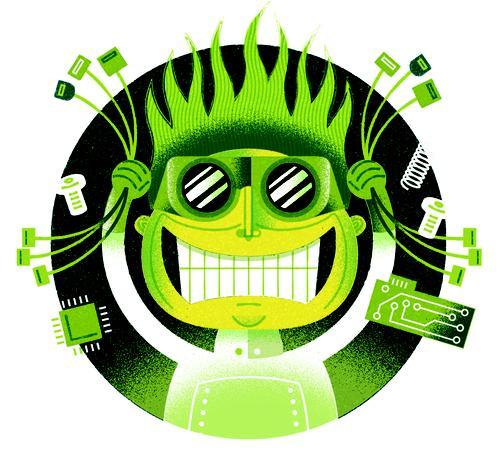 Frankenstein's Fix: The Winners Announced!
Caleb Kraft 8 comments
The Frankenstein's Fix contest for the Tektronix Scope has finally officially come to an end. We had an incredibly amusing live chat earlier today to announce the winners. However, we ...

Datasheets.com Parts Search
185 million searchable parts
(please enter a part number or hit search to begin)