Content posted in June 2003
HFC—Reloaded

Product News
6/1/2003
Post a comment

The service capabilities being unleashed by hybrid fiber coax make a further examination mandatory.
Gateway cuts costs of cellular backhaul

News & Analysis
6/1/2003
Post a comment

The AccessGate 500 from NMS Communications. uses advanced bandwidth-reduction techniques that the company claims halves the cost of backhauling GSM and time-division multiple-access (TDMA) networks over T1/E1 leased lines.
TSMC takes on physical challenges of 90, 130 nm

News & Analysis
6/1/2003
Post a comment

In an ambitious attempt to fix some of the most vexing problems that have kept designers away from 130- and 90-nanometer design rules, Taiwan Semiconductor Manufacturing Co. Ltd. will introduce this week a set of guidelines for chip design at the Design Automation Conference.
Actel Unveils Space FPGA Family

News & Analysis
6/1/2003
Post a comment

The hi-rel business segment accounts for nearly one-third of Actel's total revenues. This segment includes space, military/aero, and automotive. Last month, Actel announced that it is pursuing the automotive electronics markets with the introduction of a group of extended-temperature-range devices (see Actel Goes After Auto Market). Designers of hi-rel equipment are attracted to Actel's antifuse FPGAs since



Datasheets.com Parts Search
185 million searchable parts
(please enter a part number or hit search to begin)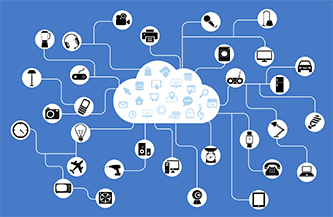 What are the engineering and design challenges in creating successful IoT devices? These devices are usually small, resource-constrained electronics designed to sense, collect, send, and/or interpret data. Some of the devices need to be smart enough to act upon data in real time, 24/7. Are the design challenges the same as with embedded systems, but with a little developer- and IT-skills added in? What do engineers need to know? Rick Merritt talks with two experts about the tools and best options for designing IoT devices in 2016. Specifically the guests will discuss sensors, security, and lessons from IoT deployments.







4/29/2016
4:33:59 AM