Content posted in July 2003
Americas region at half boom-time chip sales, raw numbers say

News & Analysis
7/1/2003
Post a comment

Although May represented something of a turn-around in the global market for semiconductors with the pace of annual growth rising to 11.3 percent -- as measured by comparing raw sales figures for the same month a year apart -- for the Americas region sales are still dropping, according to figures from the Semiconductor Industry Association.
"Wir m¼ssen wie ein Start-up denken und handeln"

News & Analysis
7/1/2003
Post a comment

Trotz eines schwierigen Geschftsjahrs stand der Anbieter von Linzenzen f¼r Processor-Cores und IP schaffte es John Bourgoin, CEO von MIPS Technologies, sein Unternehmen auf dem Embedded Processor Forum ins Rampenlicht zu r¼cken. Semiconductor Business News (SBN), eine Schwesterpublikation von EETimes, fragte Bourgoin nach seinem Rezept gegen die anhaltende Konjunkturflaute.
Mikrosteuerung versteht Internet-Protokolle

News & Analysis
7/1/2003
Post a comment

Für Automatisierungsaufgaben, bei denen der Einsatz eines PC zu aufwändig wäre, aber IT-Funktionalität erforderlich ist, hat Siemens seine Mikrosteuerung Simatic S7-200 mit entsprechenden Funktionen ausgestattet. Basis der Lösung ist ein eigens entwickelter Kommunikationsprozessor.
Pour Makimoto (Sony), les FPGA sont un « must » pour l'électronique grand public

News & Analysis
7/1/2003
Post a comment

L'électronique grand public passe rapidement de l'analogique au numérique tandis que les cycles de vie des produits raccourcissent. « Une telle évolution fait des FPGA un must », a indiqué Tsugio Makimoto, conseiller technique chez Sony, dans un discours prononcé lors du Programmable World, organisé par Xilinx Inc la semaine dernière à Tokyo. Tsugio Makimoto est devenu célèbre après avoir proclamé en 1987 que le marché des semi-conducteurs passait tous les dix ans d'une période orientée vers la
Sun-Ableger sucht neue Wege für Echtzeit-Linux

News & Analysis
7/1/2003
Post a comment

Einen Realzeit-Microkernel in Gestalt eines "Software-Coprozessors" hat das französische Softwarehaus Jaluna SA, ein Spin-off von Sun Microsystems, dem Betriebssystem Linux spendiert. Damit, so Jaluna-CEO Michel Gien, biete die hauseigene Linux-Palette genau die Eigenschaften, die dem Open-Source-Betriebssystem im Allgemeinen abgingen: "Echtzeit-Fähigkeit, Verfügbarkeit und Sicherheit."
Lattice Announces 10 Gbits/s SerDes

News & Analysis
7/1/2003
Post a comment

Lattice has joined Xilinx in offering an ASSP 10 Gbits/s transceiver. Lattice moved away from its PLD base several years ago when it introduced a series of programmable switches. It followed this with several programmable analog devices. Non-PLD products are still a small part of Lattice's total revenues.
SCM 101: Understanding Configuration Management in Today's Market

News & Analysis
7/1/2003
Post a comment

Few things get the blood pumping like successfully debugging a block of code—and then finding out that someone else debugged that block yesterday. Is there a bigger adrenaline rush than finishing a large software project—after the scheduled ship date has passed? All of these problems could be avoided by employing software configuration management (SCM). Perforce Software's Christopher Seiwald takes a look at some of the SCM options available on the market.









4/19/2014
11:02:56 PM

Frankenstein's Fix, Teardowns, Sideshows, Design Contests, Reader Content & More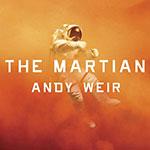 The Martian: A Delightful Exploration of Math, Mars & Feces
Caleb Kraft 6 comments
To say that Andy Weir's The Martian is an exploration of math, Mars, and feces is a slight simplification. I doubt that the author would have any complaints, though.
The Engineering Life - Around the Web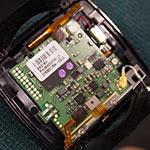 Surprise TOQ Teardown at EELive!
Caleb Kraft Post a comment
This year, for EELive! I had a little surprise that I was quite eager to share. Qualcomm had given us a TOQ smart watch in order to award someone a prize. We were given complete freedom to ...
Design Contests & Competitions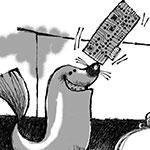 Join The Balancing Act With April's Caption Contest
Caleb Kraft 57 comments
Sometimes it can feel like you're really performing in the big tent when presenting your hardware. This month's caption contest exemplifies this wonderfully.
Engineering Investigations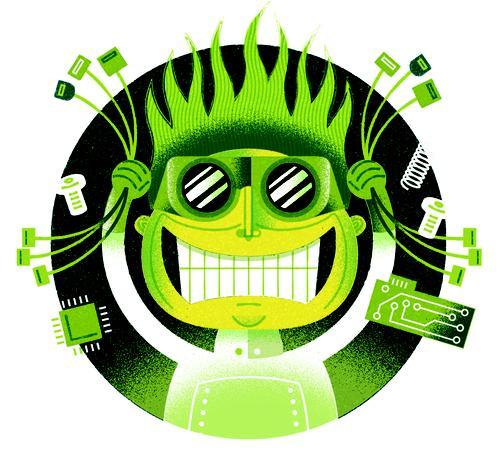 Frankenstein's Fix: The Winners Announced!
Caleb Kraft 8 comments
The Frankenstein's Fix contest for the Tektronix Scope has finally officially come to an end. We had an incredibly amusing live chat earlier today to announce the winners. However, we ...

Datasheets.com Parts Search
185 million searchable parts
(please enter a part number or hit search to begin)