Content posted in August 2003
Future Horizons korrigiert eigene Schätzungen nach unten

News & Analysis
8/1/2003
Post a comment

Die durchschnittlichen Verkaufspreise für Chips sind am Boden, doch Future Horizons versprüht Optimismus: So prognostiziert die Marktforschungs- und Analystengruppe aus dem britischen Sevenoaks der Branche eine starke Markterholung und ein solides Wachstum in den kommenden zwei Jahren. Dennoch hat die Gruppe gleichzeitig ihre Wachstumsprognose für 2003 vom April von 18 Prozent auf 13,1 Prozent nach unten korrigiert.
Internet controller chip

News & Analysis
8/1/2003
Post a comment

Housed in a 121-ball micro BGA package, the CO710AG controller chip brings Internet access to system designs via dial up modem, wireless modem, or Ethernet access.
Sur la proposition de Claudie Haigneré, Bernard Larrouturou devient directeur général du CNRS

News & Analysis
8/1/2003
Post a comment

Renforcer la cohésion du Centre National de la Recherche Scientifique (CNRS), valoriser l'excellence de l'activité des chercheurs, favoriser l'efficacité globale du Centre et développer ses partenaires : tels sont les objectifs du nouveau directeur général du CNRS Bernard Larrouturou. Le Conseil des Ministres du 31 juillet 2003 a effectivement accepté la proposition de Claudie Haigneré, Ministre déléguée à la Recherche et aux Nouvelles Technologies, de mettre un terme au mandat de Geneviève Berg
"Man muß aufpassen, dass man nicht auf das falsche Pferd setzt"

News & Analysis
8/1/2003
Post a comment

Einer der erfolgreichsten Anbieter von Intellectual Property im deutschen Sprachraum dürfte die NewLogic AG im österreichischen Lustenau sein. Vor allem im WLAN-Markt hat das mehr als 140 Köpfe starke Unternehmen auf dem internationalen Parkett ein Wörtchen mitzureden. Aber wird es gerade in diesem Markt angesichts des wachsenden Konkurrenzdrucks nicht allmählich etwas eng? EETimes.de sprach mit Uwe Hering, Vice President Sales and Marketing, über die Perspektiven.
Un vendeur de systèmes sur puce courtise les marchés militaires

News & Analysis
8/1/2003
Post a comment

CPU Tech Inc., entreprise bien discrète nichée dans les vastes campus d'entreprises, à l'est de la Silicon Valley, a trouvé un créneau de marché pour ses systèmes sur puce. Elle a ciblé des applications militaires et avioniques et capitalisé sur les logiciels de conception exclusifs.
Intel, MIPS et Qualcomm sont les bienvenus au sein de l'Alliance MIPI

News & Analysis
8/1/2003
Post a comment

Pour appuyer l'esprit d'ouverture proclamé à l'occasion de l'annonce de l'Alliance MIPI (Mobile Industrie Processor Interface), un cadre du Britannique ARM Ltd. affirme qu'Intel Corp., Qualcomm Inc. et MIPS Technologies Inc. sont les bienvenus au sein de l'Alliance MIPI. Il a, d'ailleurs, laissé entendre qu'une ou plusieurs de ces sociétés étaient déjà en pourparlers.
ARM étend sa présence en Chine

News & Analysis
8/1/2003
Post a comment

ARM a garanti le premier membre de Chine continentale dans son programme de fonderie (Foundry Program), Semiconductor Manufacturing International Corporation (SMIC), pour la licence de son coeur 7TDMI. Cet accord marque une nouvelle prise importante du Britannique dans le secteur chinois en pleine croissance de la conception de circuits intégrés. L'accord fait suite à la collaboration entre ARM et SMIC dans le développement d'une puce d'essai à base de c?ur ARM7TDMI.
New Group to Define Interfaces for Mobile Processors

News & Analysis
8/1/2003
Post a comment

What began last December as an agreement between Texas Instruments and STMicroelectronics to standardize interfaces for application processors targeting 2.5G and 3G mobile phones has grown into a broader industry consortium called the Mobile Industry Processor Interface (MIPI) Alliance that now includes ARM Ltd. and Nokia.










3/11/2014
2:12:01 AM

Frankenstein's Fix, Teardowns, Sideshows, Design Contests, Reader Content & More
The Engineering Life - Around the Web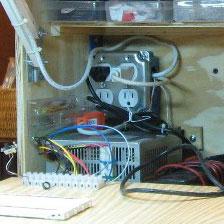 Brian's Portable Electronics Lab
Caleb Kraft Post a comment
Many of us have experienced the joys of using our living quarters as our electronics lab. You are always shuffling parts out of the way of other living activities, such as eating with the ...
Design Contests & Competitions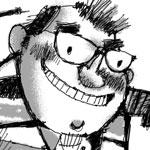 February's Caption Contest Winner
Caleb Kraft Post a comment
Whenever we have an additional prize on the line, it seems like choosing a winner is much harder. It took me an extra day or two just to make up my mind.

Understanding and Using C Pointers
Jack Ganssle, Embedded.com 7 comments
What? An entire book just about pointers?
Engineering Investigations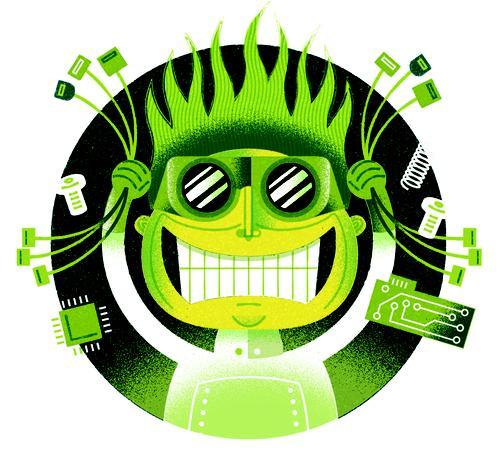 Frankenstein's Fix: The Winners Announced!
Caleb Kraft 8 comments
The Frankenstein's Fix contest for the Tektronix Scope has finally officially come to an end. We had an incredibly amusing live chat earlier today to announce the winners. However, we ...

Datasheets.com Parts Search
185 million searchable parts
(please enter a part number or hit search to begin)