Content posted in September 2010
Automating static timing analysis process

Product News
9/1/2010
Post a comment

EMA Design Automation announced TimingDesigner 9.25 with enhanced Automerge functionality, which the company claims, dramatically decreases the time required for performing interface timing analysis.
Lyrtech makes financial progress

News & Analysis
9/1/2010
Post a comment

Lyrtech Inc. (Quebec City, Canada) which specializes in digital signal processing technologies and supplies a range of DSP-FPGA development platforms has reported a net profit of $0.1 million for the second quarter of 2010.
GlobalFoundries shows 28-nm AMS design kit

Product News
9/1/2010
1 comment

GlobalFoundries is making a 28-nm analog/mixed-signal design flow development kit available to customers, the company said at the opening of its Global Technology Conference in Santa Clara, California.
Purdue pump uses body heat to deliver drugs

News & Analysis
9/1/2010
4 comments

Purdue University researchers have developed a pump for drug-delivery patches that might use arrays of "microneedles" to deliver a wider range of medications using the body's heat to transfer the drugs.
Freescale forms joint lab with Chinese automaker

News & Analysis
9/1/2010
1 comment

Engineers from Beiqi Foton Motor and Freescale Semiconductor will work together to integrate Freescale microcontrollers and sensors into automotive control systems for the powertrain, chassis, safety and "green" aspirations of the Chinese automakers.









4/21/2014
5:06:17 AM

Frankenstein's Fix, Teardowns, Sideshows, Design Contests, Reader Content & More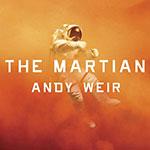 The Martian: A Delightful Exploration of Math, Mars & Feces
Caleb Kraft 6 comments
To say that Andy Weir's The Martian is an exploration of math, Mars, and feces is a slight simplification. I doubt that the author would have any complaints, though.
The Engineering Life - Around the Web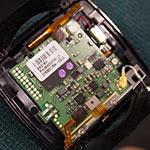 Surprise TOQ Teardown at EELive!
Caleb Kraft Post a comment
This year, for EELive! I had a little surprise that I was quite eager to share. Qualcomm had given us a TOQ smart watch in order to award someone a prize. We were given complete freedom to ...
Design Contests & Competitions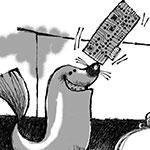 Join The Balancing Act With April's Caption Contest
Caleb Kraft 57 comments
Sometimes it can feel like you're really performing in the big tent when presenting your hardware. This month's caption contest exemplifies this wonderfully.
Engineering Investigations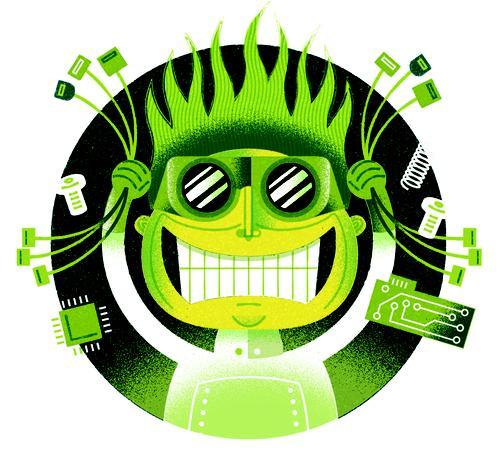 Frankenstein's Fix: The Winners Announced!
Caleb Kraft 8 comments
The Frankenstein's Fix contest for the Tektronix Scope has finally officially come to an end. We had an incredibly amusing live chat earlier today to announce the winners. However, we ...

Datasheets.com Parts Search
185 million searchable parts
(please enter a part number or hit search to begin)