Content tagged with Industrial Control Designline posted in June 1997
DSP Prospects in Motor Control

News & Analysis
6/20/1997
Post a comment

This overview by Will Strauss, president of Forward Concepts, discusses the various approaches to motor control and highlights the major market opportunities being addressed by DSP vendors.
Acoustic Room Response Analysis

News & Analysis
6/5/1997
Post a comment

This piece, contributed by applications group manager John Edwards of Loughborough Sound Images, addresses the issues of room response analysis and how DSP technology can be used to apply the acoustic response of a concert hall to music recorded in a studio. The end result is more flexibility in the creative process, and lower costs. This technical article discusses the hardware and software required to implement an acoustic room response analysis technique.



Autonomous vehicles on our roads soon? What could go wrong with that? Listen in as EE Times' Junko Yoshida asks industry experts what the intended and unintended consequences will be.




10/9/2015
4:25:31 PM
October 2015 Cartoon Caption Contest: In a different vein...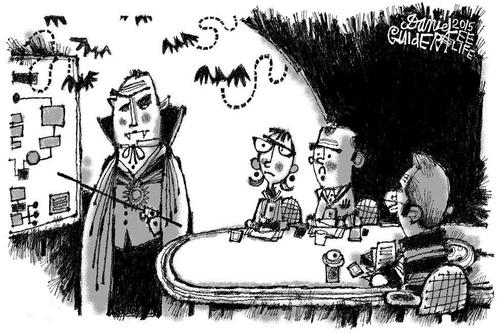 "Your caption here!"

109 comments