Content tagged with Internet of Things Designline posted in October 1997
Modulation Schemes: Moving Digital Data With Analog Signals

News & Analysis
10/4/1997
Post a comment

If modulation makes you sick, don't read Andrew Davis' overview of modulation schemes, and how to stuff a fire hose worth of data down a soda straw pipe. Modulations are in the news these days because they are the subject of many skirmishes in the broadband wars. Both the cable modem vendors and the xDSL vendors are duking it out over modulations and standards. Read why.



Autonomous vehicles on our roads soon? What could go wrong with that? Listen in as EE Times' Junko Yoshida asks industry experts what the intended and unintended consequences will be.






10/9/2015
12:53:23 AM
October 2015 Cartoon Caption Contest: In a different vein...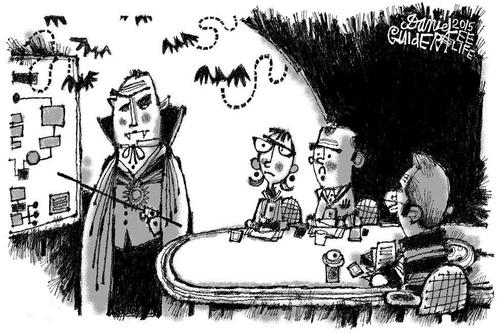 "Your caption here!"

91 comments