Cameras for Desktop Videoconferencing

Design How-To
3/13/1997
Post a comment

The technology inside cameras for desktop applications is changing dramatically as these devices are finally being designed for digital applications rather than the world of analog broadcast signals. In this technology backgrounder, Andrew Davis looks at two technologies for image sensing, and several approaches to image output. Read here how the advent of the $30 camera isn't that far away.
A Primer on the ITU's Recommendation H.323

News & Analysis
3/5/1997
Post a comment

Like other H.32X recommendations, H.323 sets standards for audio and video compression and for call set-up and control channels. But H.323 works within the IP context of the corporate LAN and the Internet and is far more complex than previous ITU standards for videotelephony. Andrew Davis brovides an overview of ITU's Recommendation H.323.



Autonomous vehicles on our roads soon? What could go wrong with that? Listen in as EE Times' Junko Yoshida asks industry experts what the intended and unintended consequences will be.





10/10/2015
3:37:31 AM
October 2015 Cartoon Caption Contest: In a different vein...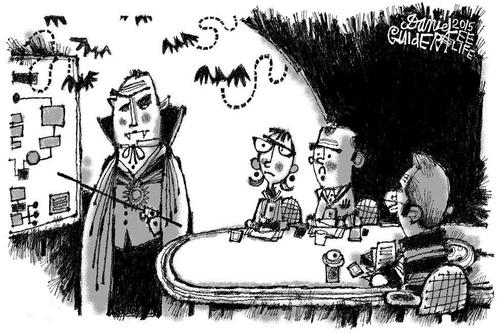 "Your caption here!"

109 comments