Choosing the Right Mixed-Signal Test Equipment

News & Analysis
10/30/2002
Post a comment

Today's high-speed, mixed-signal measurements challenge the capabilities of traditional test equipment. Agilent's Dave Sontag describes three different mixed-signal analysis solutions that provide time-correlated views of both analog and digital data, along with the strengths and weaknesses of each one.
Using FPGAs for Software Radio Systems

Design How-To
10/8/2002
Post a comment

During the last decade, designers have used ASICs and DSPs to handle nearly all of the signal-processing functions associated with radio communications. Pentek's Rodger Hosking discusses the latest generation of FPGAs, which are so powerful that they're now displacing both ASICs and DSPs in the latest software-radio applications.
Evaluating Performance Tradeoffs in a Dual-Mode, W-CDMA/EDGE Digital IF Receiver

Design How-To
10/7/2002
Post a comment

The need for and use of multi-band phones is rapidly increasing. Agilent EEsof EDA's Kal Kalbasi examines performance tradeoffs in a dual-mode phone that supports both the Wideband Code Division Multiple Access (W-CDMA 3GPP) and Enhanced Data rates for GSM Evolution (EDGE) standards. Kal also discusses the use of Error Vector Magnitude (EVM) measurements as an alternative to BER for faster simulations of receiver front-end performance.






4/20/2014
4:08:47 AM

Frankenstein's Fix, Teardowns, Sideshows, Design Contests, Reader Content & More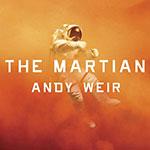 The Martian: A Delightful Exploration of Math, Mars & Feces
Caleb Kraft 6 comments
To say that Andy Weir's The Martian is an exploration of math, Mars, and feces is a slight simplification. I doubt that the author would have any complaints, though.
The Engineering Life - Around the Web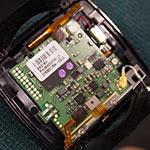 Surprise TOQ Teardown at EELive!
Caleb Kraft Post a comment
This year, for EELive! I had a little surprise that I was quite eager to share. Qualcomm had given us a TOQ smart watch in order to award someone a prize. We were given complete freedom to ...
Design Contests & Competitions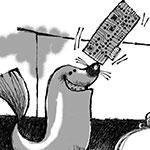 Join The Balancing Act With April's Caption Contest
Caleb Kraft 57 comments
Sometimes it can feel like you're really performing in the big tent when presenting your hardware. This month's caption contest exemplifies this wonderfully.
Engineering Investigations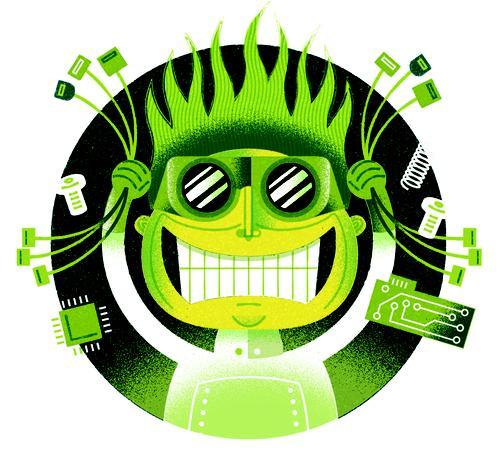 Frankenstein's Fix: The Winners Announced!
Caleb Kraft 8 comments
The Frankenstein's Fix contest for the Tektronix Scope has finally officially come to an end. We had an incredibly amusing live chat earlier today to announce the winners. However, we ...

Datasheets.com Parts Search
185 million searchable parts
(please enter a part number or hit search to begin)