Latest Content tagged with Linear Technology
1ppm Settling Time Measurement for a New Monolithic DAC

EET Videos
11/29/2010
Post a comment

The LTC2753, a new 18-bit DAC, requires careful measurement techniques to verify performance.
Maximum Power Point Control Simplifies Energy Harvesting

EET Videos
11/29/2010
Post a comment

Linear Technology's LTC3105 boost converter with Maximum Power Point Control extracts the maximum power from a solar cell under varying sunlight conditions.
High-Power Boost/SEPIC/Inverting DC/DC Converters with Fault Protection DC/DC Converters

EET Videos
11/29/2010
Post a comment

Linear Technology's LT3581 and LT3579 break new ground in high-powered monolithic DC/DC converter technology and include built-in fault protection features.
Versatile, Easy-to-use, Accurate Timing Building Blocks

EET Videos
9/8/2010
Post a comment

TimerBox devices are novel solid state timing devices for voltage-controlled oscillation, low frequency clocking, pulse-width modulation, one-shot generation and signal delays. Learn how these simple, small and accurate devices offer a new approach.
Energy Harvesting Applications

EET Videos
8/27/2010
Post a comment

New developments in ultralow power microcontrollers with their high level of integration are enabling monitoring systems which draw sub milliwatts of power. The LTC®3588-1 is a complete solution to energy harvesting systems.
Low Power RF Mixers Enhance Receiver Performance

EET Videos
8/27/2010
Post a comment

James Wong talks about the 5540/41/42/43 family of RF mixers, which offer outstanding IIP3, conversion gain and noise figure performance, and consume 40% less power than their closest rival.
Synchronous PolyPhase Boost Converter for Cool and Powerful Applications

EET Videos
8/27/2010
Post a comment

Linear Technology's LTC 788 breaks new ground in boost converter technology, achieving the highest efficiency with synchronous PolyPhase operation.
CEO interview: Linear Technology's Lothar Maier

EET Videos
7/7/2009
Post a comment

Lothar Maier, chief executive of Linear Technology Inc., described the analog chip maker as a "predictable" and "boring" company. An interview reveals otherwise.
Jon Munson on how to measure current

EET Videos
5/22/2009
Post a comment

Jon Munson from Linear Technology describes simple ways to measure current.






3/10/2014
6:06:48 PM

Frankenstein's Fix, Teardowns, Sideshows, Design Contests, Reader Content & More
The Engineering Life - Around the Web

Kitsy Helps DIYers Shop Bills of Materials
Caleb Kraft Post a comment
Tutorials are extremely plentiful on the web, and the DIY community has no shortage of people sharing projects and knowledge. I've seen many tutorial and project hosting systems, but I've ...
Design Contests & Competitions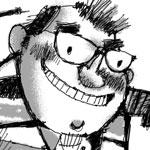 February's Caption Contest Winner
Caleb Kraft Post a comment
Whenever we have an additional prize on the line, it seems like choosing a winner is much harder. It took me an extra day or two just to make up my mind.

Understanding and Using C Pointers
Jack Ganssle, Embedded.com 7 comments
What? An entire book just about pointers?
Engineering Investigations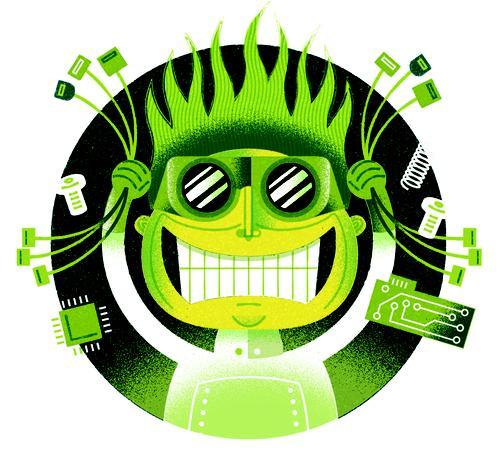 Frankenstein's Fix: The Winners Announced!
Caleb Kraft 8 comments
The Frankenstein's Fix contest for the Tektronix Scope has finally officially come to an end. We had an incredibly amusing live chat earlier today to announce the winners. However, we ...

Datasheets.com Parts Search
185 million searchable parts
(please enter a part number or hit search to begin)