Engineers as Mr. Fixit
Jack Ganssle, Chief Engineer, The Ganssle Group

6/22/2016 00:00 AM EDT

0 comments
post a comment
Making and fixing are part of an engineer's essential zeitgeist.
In response to my article about zero-transistor autopilots, Bob Snyder wrote: "I only sail a little, but I like it a lot. I wonder... Is this a pattern? Are other embedded folks also into sailing? Perhaps we need to plan a Barefoot ESC Conference aboard a Windjammer somewhere in the South Pacific! Who says nerds can't have fun?"
Over the decades I have met hundreds of engineers who sail. Many of those were engaged in long-distance sailing. They were off to places far over the horizon, from the Caribbean to round-the-world. And I think I know why so many of us do this.
In 1979 I chartered a sailboat in the Virgin Islands. Charter companies want to be sure their vessels are in capable hands so require a sailing resume (or, at least they did back then). For some reason they also ask about the customer's profession. I was seated across the desk from one of these employees as he read over my history. He suddenly blurted "oh, great!"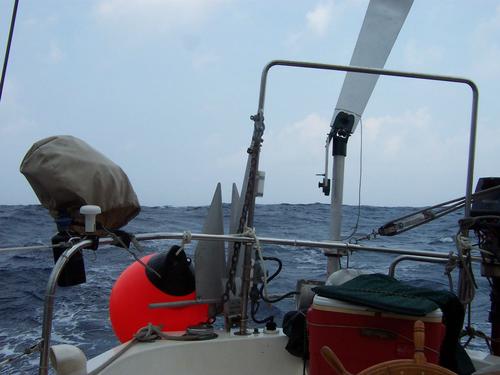 "What's that about?" I asked.
"You're an engineer. Engineers always bring the boats back in better condition than when they left."
A couple of years ago we moved my parents from their single-family home to assisted living. Mom had wanted to make this transition for a very long time, but Dad always refused. The reason? He didn't want to lose his workshop and tools.
Continue reading on EE Times' sister site, Embedded.com.