Thank Ada Pioneer Robert Dewar For Glitch-Free Avionics
Jack Ganssle, Chief Engineer, The Ganssle Group

7/8/2015 06:32 PM EDT

0 comments
post a comment
Robert Dewar, Ada pioneer, passed away last week. I only knew Dr. Dewar peripherally but had marveled at his intellect.
Robert Dewar passed away Jun 30 at age 70.
Most readers of this site probably don't know the name. Dr. Dewar was president and one of the founders of AdaCore, a leading supplier of support and services for Ada developers. He had a long career and contributed to many projects. He and Edmond Schonberg wrote GNAT, the FOSS Ada compiler, which is part of the GNU compiler collection.
Unfortunately, I only knew Dr. Dewar peripherally but had marveled at his intellect. (AdaCore is swimming in really smart people.) According to his Wikipedia page his interests were quite varied, and he even starred in the titled role in The Mikado (one of my favorite theater events).
According to a recent AdaCore newsletter most of the company's business is in the embedded space. Yet, as I mentioned, probably few readers of this, the biggest embedded systems site, know of Dr. Dewar or have much knowledge of Ada.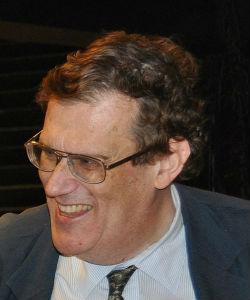 Most of us use C or C++, a language that now has ancient roots. Ada is also old, dating to the early 80s, and has been through a number of revisions. In my opinion, we, the embedded community, haven't given the language a fair chance. Only a few percent of us report using it in real products.
Pros and cons of Ada versus C: Continue reading on EE Times' sister site, Embedded.
---

Join over 2,000 technical professionals and embedded systems hardware, software, and firmware developers at ESC Silicon Valley July 20-22, 2015 and learn about the latest techniques and tips for reducing time, cost, and complexity in the embedded development process.
Passes for the ESC Silicon Valley 2015 Technical Conference are available at the conference's official site with discounted advance pricing until July 17, 2015. The Embedded Systems Conference and EE Times are owned by UBM Canon.