Automotive DesignLine Blog
Unlocking the Keyless Car Future
Junko Yoshida, Chief International Correspondent

10/2/2013 02:15 PM EDT

33 comments
post a comment
PARIS — For just about everything we do these days, "there's an app for that." Is the car key destined to become one more little tile on a smartphone screen?
The thought hit me recently while interviewing Broadcom executive Tom Ramsthaler, responsible for product marketing of wireless connectivity. In discussing the company's upcoming 802.11ac/Bluetooth Low Energy (LE) combo chip, Ramsthaler explained to me what he envisions as in-vehicle applications enabled by Bluetooth LE.
He talked about Nissan Watch, unveiled at the Frankfurt Auto Show last month. The smartwatch, using a Bluetooth LE connection, gathers telemetry data from a car so that it can show the driver the car's efficiency information, such as fuel consumption, while also tracking performance. The Nissan Watch also monitors certain parameters of driver health, like heart rate in a traffic jam.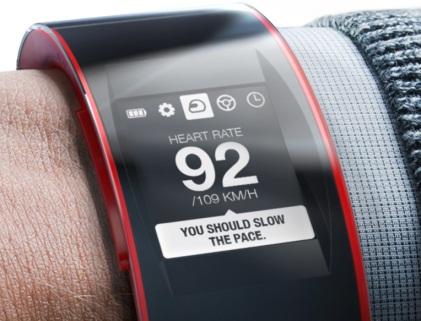 OK, mildly interesting. But hardly the mass market product that will prompt every carmaker to embrace Bluetooth LE, I thought. However, Ramsthaler mentioned offhand that Bluetooth LE would be useful as a smart car key.
Now I'm interested.
As I recall, NXP, armed with the lion's share in the smart car key market, had been thinking along these lines. NXP came up with a single-chip solution for multi-function car keys using Near Field Communication (NFC) technology. The idea is for keys to connect to external NFC-compliant devices, such as mobile phones, tablets, and laptops. Announcing the product, called KEyLink Lite, NXP talked about potential "smart" key applications including car finder, route planner, and car status/service data management.
So, now that Broadcom is coming to the automotive market with Bluetooth LE chips, will we be seeing an NFC vs. Bluetooth LE battle brewing in the smart car key market?
Or better yet, will there be a day when we can do away with our car keys and flip open a car door simply by waving the phone?
Not so fast.
Talking to several executives at the European Microelectronics Summit, I quickly realized that using a smartphone to enter a car is actually not a smart idea.
Ian Riches, director of global automotive practice at Strategy Analytics, agreed that unlocking a car with a smartphone is possible. But he cautioned: "The problem is that a lot of people go inside a car to charge their smartphones. What if your smartphone already ran out of battery? You can't even open your car door!"