Dirk Gently (Happy Face) & NASA (Sad Face)
Max Maxfield, Designline Editor

5/4/2015 06:00 PM EDT

5 comments
post a comment
On the one hand, some of the 'powers that be' have done something right; on the other hand, some of those who stride the corridors of power are shooting us all in the foot.
I am currently wearing both my happy and my sad faces, all of which is -- not surprisingly -- making my head hurt.
Happy face :-)
On the bright side, I recently discovered that the folks in England made a four-part mini-series based on characters from the Dirk Gently novels by Douglas Adams.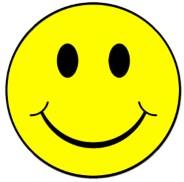 Now, I must admit to being a tad trepidatious when I first ran across this news, because I recall with horror the muck-up they made of the movie The Hitchhiker's Guide to the Galaxy. But, "nothing ventured, nothing gained," as they say, so I downloaded the entire series to my iPad and watched them this past weekend.
Dirk Gently operates a Holistic Detective Agency based on the "fundamental interconnectedness of all things." What this really means is that he relies on random chance methods to uncover connections between seemingly-unrelated cases. Although Dirk is a bit of a conman, he's also a bit of a psychic (although he refuses to believe in such things), and -- with the help of his trusty assistant, Richard MacDuff -- he often produces surprising results.
This TV series could have been an absolute disaster, but I thought they brought it off brilliantly. The two lead characters -- Stephen Mangan as Dirk Gently and Darren Boyd as Richard MacDuff -- are perfect for the roles, and the stories involve science fiction themes like time travel and artificial intelligence, which pretty much means I'm hooked from the start.
Sad face :-(
The reason for my sad face is that I just heard that the Republicans on the US House Committee on Science, Space, and Technology have voted to slash NASA's budget relating to the study of climate change.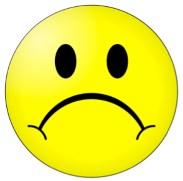 Basically, they are trying to eviscerate NASA's Earth Sciences division, which researches things like climate change, severe weather, receding glaciers, and so forth. NASA administrator Charles Bolden said that this proposal "guts our Earth science program and threatens to set back generations worth of progress in better understanding our changing climate, and our ability to prepare for and respond to earthquakes, droughts, and storm events."
I'm constantly amazed by politicians of all parties who seem to have no clue whatsoever about science and technology, but this latest move makes me want to scream and pull my hair out.
My understanding is that this bill will now go to the full House for a vote, so we still have time to send emails to our local representatives expressing our disgust (unless you don't believe in climate change and/or you don't think studying the planet on which we live is a good idea, in which case you can feel free send your representatives an email expressing your admiration regarding their keen intelligence).
Related posts:
— Max Maxfield, Editor of All Things Fun & Interesting

---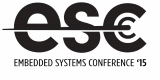 Join over 2,000 technical professionals and embedded systems hardware, software, and firmware developers at ESC Boston May 6-7, 2015, and learn about the latest techniques and tips for reducing time, cost, and complexity in the development process.
Passes for the ESC Boston 2015 Technical Conference are available at the conference's official site, with discounted advance pricing until May 1, 2015. Make sure to follow updates about ESC Boston's talks, programs, and announcements via the Destination ESC blog on Embedded.com and social media accounts Twitter, Facebook, LinkedIn, and Google+.
The Embedded Systems Conference, EE Times, and Embedded.com are owned by UBM Canon.