No Respect!
Max Maxfield, Designline Editor

7/3/2015 09:00 AM EDT

36 comments
post a comment
Every now and then, you see someone doing something, and you think to yourself, "That person has no respect for anyone else."
I was driving to work this morning, minding my own business, listening to the news on the National Public Radio (NPR), and generally at peace with the world, until...
...I stopped at a traffic light behind a car. While we were waiting for the lights to change, the driver in the car wound down his window and started throwing various bits and pieces of trash out into the street.
I'm not talking about trash-bags full of stuff -- just bits of paper and tissue and suchlike -- whatever he could lay his hands on. Even after the lights had changed and we were cruising down the road, he continued to share bits and pieces of rubbish with the rest of us.
I have to say that this really shook me up. I was brought up to always throw my trash in an appropriate receptacle or take it home with me. My family always prided ourselves on leaving the beach or campground cleaner than we found it. So I really found it hard to wrap my brain around what I was seeing.
I took his license number because I couldn't think of anything else to do. I did wonder about pulling up alongside him at the next light and asking him how he thought the world would look if we all followed his lead, but the opportunity never presented itself. I also briefly considered informing the police (not via 911, of course), but I decided they probably had other things to worry about.
The whole incident left a nasty taste in my mouth, as it were.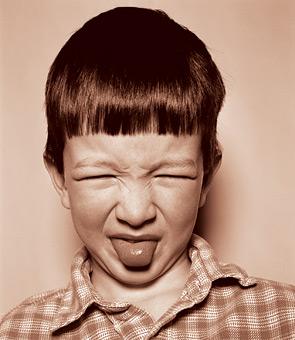 I really donít know what to think. It's like he simply had no respect for... well, anything, really.
There arenít really many things that get my goat, I'm usually the most even-tempered of men, but this was certainly up there. Another thing that bugs me is when someone pulls up into a handicapped parking spot and then bounces out of the car and strolls vigorously across the parking lot. They may well have a handicapped sign, but it's pretty obvious that it belongs to someone else (see also Last Man on Earth: How Would You Behave?).
And while we're on the topic of parking lots, it really winds me up when I see someone unload a trolley into their car, and then simply get into the car and drive off, leaving the trolley to block a parking spot as a best-case scenario, with the strong possibility of it starting to roll away and crash into someone else's vehicle.
Again, I think this sort of thing boils down to people having no respect for anyone else. Even though several hours have gone by, I'm still peeved about the man throwing his trash out of his car. I might even go as far as to say I'm miffed (if you'll excuse my language).
How about you? How do you feel about this sort of thing? Are there any other examples of "no respect" you can think of that you'd care to share with the rest of us?
Related posts:
— Max Maxfield, Editor of All Things Fun & Interesting

---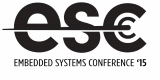 Join over 2,000 technical professionals and embedded systems hardware, software, and firmware developers at ESC Silicon Valley July 20-22, 2015 and learn about the latest techniques and tips for reducing time, cost, and complexity in the embedded development process.
Passes for the ESC Silicon Valley 2015 Technical Conference are available at the conference's official site with discounted advance pricing until July 17, 2015.
Make sure to follow updates about ESC Silicon Valley's talks, programs, and announcements via the Destination ESC blog on Embedded.com and social media accounts Twitter, Facebook, LinkedIn, and Google+.
The Embedded Systems Conference, EE Times, and Embedded.com are owned by UBM Canon.