Energy Huntsville Summit Promises to be a High-Energy Event
Max Maxfield, Designline Editor

9/19/2016 06:30 PM EDT

2 comments
post a comment
Want to learn a lot of thought-provoking stuff, meet a bunch of interesting folks, and be introduced to a wide variety of fascinating companies?
I just heard that exhibitor and attendee registration is now open for this year's Energy Huntsville's Energy Summit, which will take place at the Davidson Center for Space Exploration at the U.S. Space and Rocket Center.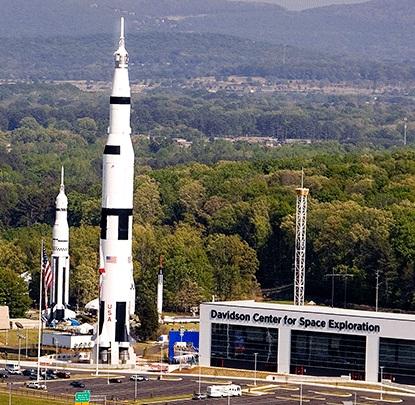 The head of Energy Huntsville, Bill Carswell, tells me that they have a stellar lineup of speakers and panel members this year, making for a very special event designed to help everyone grow their businesses (click here to see a summit flyer describing the sessions and highlighting some of the key speakers, and click here to see the full agenda).
Bill says that he thinks everyone will be pleasantly surprised at the quality lineup of participants, from commercial, to large and small government contractors, to government communities.
The two-day summit will take place Tuesday/Wednesday, November 15-16, but the exhibit is four days long, November 15-18, to overlap with another exciting energy event being put on by the U.S. Army Corps of Engineers' Huntsville Centerís Energy Division Thursday/Friday.
Bill also notes that, as a non-profit, Energy Huntsville is able to offer an incredible value to exhibitors, with an exhibit space for the entire four days costing only $1500, discounted to $1000 for Energy Huntsville sponsors. However, anyone wanting to exhibit should register as soon as possible because "Booth spaces are limited and they WILL sell out!"
Attendance at the summit is $100 for earlybird registration and $125 after that. Students and government employees are free. As with exhibitor spaces, the organizers expect this event to sell out, so register now or you may not get in.
I attended the summit last year and learned a lot of thought-provoking stuff, met a bunch of interesting folks, and was introduced to a wide variety of fascinating companies -- I'd better register now before all of the good tickets are taken (LOL).
Related posts:
— Max Maxfield, Editor of All Things Fun & Interesting