Arsenic and Old Lace
Max Maxfield, Designline Editor

7/27/2015 04:20 PM EDT

8 comments
post a comment
You often hear that arsenic has no taste, but how do we know this to be true?
Do you recall that old play, Arsenic and Old Lace, which is best known for the Frank Capra film interpretation starring Cary Grant?
The central character, Mortimer Brewster, has to contend with the fact that his family -- which is descended from the "Mayflower" -- is now composed of insane homicidal maniacs (I feel his pain). In particular, two of his aunts have taken to murdering lonely old men by poisoning them with a glass of home-made elderberry wine laced with arsenic, strychnine, and "just a pinch of cyanide."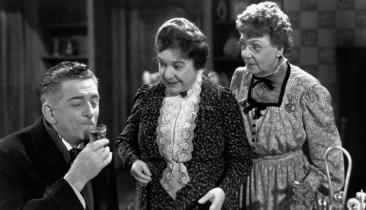 Well, I was watching a program on television last night in which someone mentioned that arsenic has no taste, but how do we actually know that? Symptoms of arsenic poisoning begin with headaches, confusion, severe diarrhea, and drowsiness -- leading to diarrhea, vomiting, convulsions, coma, and death.
Now, I can understand that if arsenic had a really strong taste, someone consuming it might say something along the lines of "This tastes really... arrgggh!"
But what if it has a much milder taste? In that case, the headaches, confusion, coma, and death might make its victims neglect to communicate this vital information. What we need is a volunteer to investigate further -- anybody?
Related posts:
— Max Maxfield, Editor of All Things Fun & Interesting

---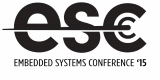 Join over 2,000 technical professionals and embedded systems hardware, software, and firmware developers at ESC Minneapolis November 4-5, 2015 and learn about the latest techniques and tips for reducing time, cost, and complexity in the embedded development process.
Passes for the ESC Silicon Valley 2015 Technical Conference are available at the conference's official site with discounted advance pricing until July 17, 2015.
Make sure to follow updates about ESC Minneapolis's talks, programs, and announcements via the Destination ESC blog on Embedded.com and social media accounts Twitter, Facebook, LinkedIn, and Google+.
The Embedded Systems Conference, EE Times, and Embedded.com are owned by UBM Canon.