Recommended Reads From the Engineer's Bookshelf
Max Maxfield, Designline Editor

12/18/2014 04:20 PM EST

27 comments
post a comment
Are you wondering what to buy your family and friends as a gift? Perhaps one of these books reviewed and recommended by Max Maxfield would fit the bill.
I'm not sure if I read more than most folks or not, but I do I know that I spend quite a lot of time reading. I hate to be idle, so I always have a book or two somewhere about my person -- in my pocket, in my backpack, or in my truck.
Assuming I'm not working on one of my hobby projects or doing something with my wife, whenever I'm hanging around waiting for something to happen -- like having the truck's oil changed or waiting in a queue at the post office -- you'll see me whip out a book and read a few pages. Similarly, if I'm watching something on TV, I'll be sure to have a book at my side. Whenever the adverts come on, I'll peruse a page or two.
I also typically have two or three books on the go at any one time, so I can pick and choose, depending on my mood of the moment. I tend to bounce around all over the place reading wise. I love science fantasy and science fiction, but I also delve into chemistry, biology, physics, math, and technology-related books. Now that I come to think about it, I do enjoy an occasional biography or autobiography, and I really like graphic novels.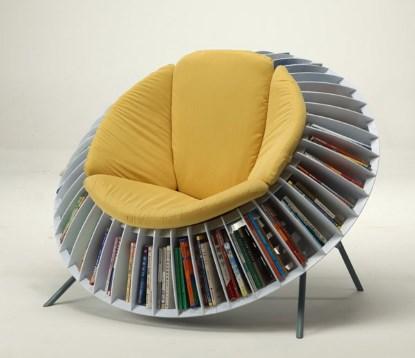 This all started when I was a kid. My parents gave me five shillings a week for my pocket money (allowance), which was pretty good for the time. They also took me downtown on Saturday, and I had to spend half of my allowance -- two and sixpence -- on a book. This post of mine will help if you are puzzled by references to the British currency prior to 1971.
In fact, I still have a soft spot for children's books -- predominantly the ones I read as a kid. In recent years, my mom has run out of things to buy for me for my birthday and Christmas, so she's started giving me boxed sets of the books I used to read as a lad. In fact, I'm currently re-reading the 15 books in Enid Blyton's Secret Seven series. I started on Monday, and I'm reading one each evening as a tempting appetizer before my serious reading starts.
When I come to think about it, I've actually posted quite a few reviews of these books here on EE Times. Tracking all these down can be a bit tricky, so I've gathered them all together in the list below for your delectation and delight.
I could have gathered these together into different genres, but I decided to present them in the order I found them, because this pretty much matches the way I bounce around reading stuff.
One thing you should know is that I tend to be a happy-go-lucky fellow who accentuates the positive and eliminates the negative, as the old song goes. By this I mean that, if I read a book I dislike or I'm not too bothered about, I don't bother wasting time writing a review on it. In turn, this means that all the books mentioned above come with a Max's Cool Beans recommendation and seal of approval.
But it's not all about me. (It should be, but it's not.) Have you got any reading suggestions you would add to the pile, as it were? I know writing a full-up review takes time, but if there are any tomes you would recommend, it would be great if you could post a comment (one per book) using that book's title and author as the subject line and then offering a brief summary and your recommendation. Let's say a number between 1 and 10, where 10 is the bestest of the best.
— Max Maxfield, Editor of All Things Fun & Interesting

Related posts: