IPC Announces Soldering Competition Winner
Martin Rowe, Senior Technical Editor

11/23/2015 12:02 PM EST

1 comments
post a comment
IPC has announced the winner of its hand-soldering compeitin at Productronica 2015. Most competitions are held outside North America.
Today, November 23, IPC announced the winner of its hand soldering competition, held at Productronica during the week of November 11-13, 2015. The grand prize winner was Jacek Majchrzak of PartnerTech in Myslowice, Poland. Majchrzak won a cash prize of €300 and a spot at the IPC Hand Soldering World Championship at IPC APEX EXPO 2016 in Las Vegas.
Looking at IPC's list of past and future soldering competitions will make you think that all hand soldering occurs outside of North America, particularly Asia. Other than the 2016 world championship, all competitions are held in Asia with a few in Europe. That's because so much of electronics manufacturing takes place outside North America.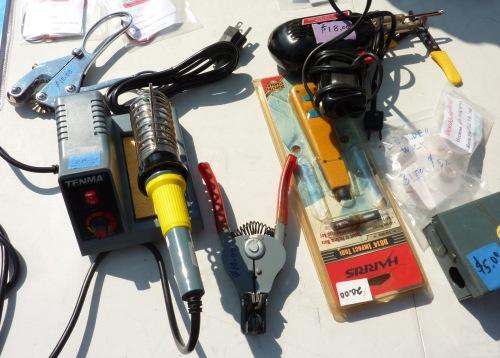 With so many electronic products essentially impossible to fix, you might think that soldering is a lost skill. I don't think so. For example, you can learn to solder every Wednesday night at Artisan's Asylum in Somerville, Mass. as part of its Circuit Hacking Night. I attribute the demand for soldering knowledge to the maker movement.
Have you ever attended a First Robotics competition? I have, and I can tell you that aspiring engineers often have to repair their robots in the pits, which includes soldering broken wires.
I have several soldering irons and two Weller soldering guns that my father used to make his own RF cables for his CB and ham radios. The irons do come out from time to time. For example, I'll prefer to make my own cables rather than buy them. Recently, I needed a patch cable to I could play music from my iPad on a 1990s stereo system. The cable has a 1/8-in stereo headphone plug on one end and two RCA-type audio connectors on the other. Making my own cables lets me choose the exact length for the job.
Related articles: