Time Portal Tribute to Classic Science Fiction Films of Yesteryear
Max Maxfield, Designline Editor

4/26/2016 05:45 PM EDT

45 comments
post a comment
Can you suggest any classic science fiction movies and TV shows that should be represented via images in the Caveman Diorama Time Portal?
Do you recall my recent Time Portal columns? (See Coding challenge: Can you enhance this BMP display? and Time Portal Scenes of the Past, Present & Future).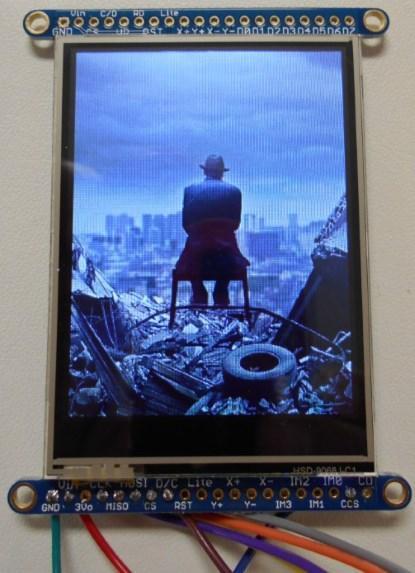 Well, I honestly thought I'd covered all of the bases when I said:
The idea is to alternate between a Stargate mirror-type image and a random assortment of hundreds, perhaps thousands, of images showing things like alien landscapes, post-apocalyptic scenes, jungles, beaches, pyramids, and weird, wonderful, and beautiful visions of the past, present, and future.
However, my chum Rick Curl took me completely by surprise when he posted the following comment along with some links to selected images:
I love the idea of giving a nod to the science fiction classics like Forbidden Planet and The Time Machine (the 1960 version) and The Day the Earth Stood Still (the original, of course). So, what films do you think should be represented?
OMG (<-- Visualize a bunch of exclamation marks right here). I cannot believe that I didn't think of this myself. I shall have to chastise myself soundly for this grievous omission (however, unlike a reprimand bestowed by the rambunctious EETimes Editorial Director, Susan Rambo, I shall try not to make myself cry).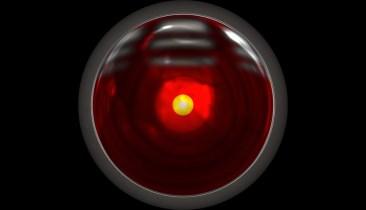 So, including Rick's suggestions, a few classic films I feel should be represented off the top of my head are as follows (note that I've included some "modern classics"):
2001: A Space Odyssey (1968)
Blade Runner (1982)
Forbidden Planet (1956)
Planet of the Apes (1968)
Stargate (1994)
The Day the Earth Stood Still (1951)
The Fifth Element (1997)
The Matrix (1999)
The Rocky Horror Picture Show (1975)
The Time Machine (1960)
Total Recall (1990)
And we donít have to limit ourselves to movies; there are also some classic science fiction shows that demand to be included, such as the following:
Land of the Giants (1968-1970)
Lost in Space (1965-1968)
Quantum Leap (1989-1993)
Space 1999 (1957-1977)
The Outer Limits (1963-1965)
The Twilight Zone (1959-1964)
Thunderbirds (1965-1966)
Unfortunately, my brain doesnít seem to be running at its full rooty-toot power at the moment. I know that there are numerous other movies and television shows that deserve to be included, but I'm drawing a blank, so any suggestions will be very much appreciated.
But wait, there's more... We could obviously cull numerous images from each and every one of these classics, but that's not the point of this exercise. What we want is a single, defining image that immediately identifies the show in question (at least to those of us who are into this sort of thing). Furthermore, this image also has to fit into the context of a scene appearing in the Time Portal in our Caveman Diorama.
So, what say you? Are you up to the challenge of (a) suggestion appropriate movies and TV shows (post these suggestions as comments below) and (b) tracking down consummate images and posting them as comments and/or emailing them to me at max@clivemaxfield.com?
Related posts:
— Max Maxfield, Editor of All Things Fun & Interesting