Book Review: The Innovators by Walter Isaacson
Engineer's Bookshelf

8/22/2016 00:00 AM EDT

0 comments
post a comment
The great thing about this tome is that it provides a balanced and nuanced view about both the technology and the people behind the technology.
I'd like to start this review by noting that I'm a big fan of Walter Isaacson's work. I first read Isaacson's Einstein: His Life and Universe a few years ago. In addition to giving me a much better understanding of Einstein as a person, this book also gave me a real appreciation for the amount of mental effort it took to capture the math required to describe the theory of general relativity and wrestle it into submission (all without actually bogging things down with actual equations).
More recently, I read Isaacson's Steve Jobs, which gave me a real feel for the man and his achievements, and also led me to believe that I probably wouldn't have liked him much as a person (nor him me, I suppose).
I'm interested in pretty much anything to do with STEM-based topics, but I do have a particular fondness for the history and evolution of computers and the stories of the people behind the inventions. In addition to the Steve Jobs biography mentioned above, I've also very much enjoyed reading the biographies of the other Apple and Microsoft founders: iWoz by Steve Wozniak, Gates by Stephen Manes and Paul Andrews, and Idea Man by Paul Allen. I find it really interesting to see how their lives were so intertwined and how things can appear so different from the perspectives of the various players.
All of which leads us to the most recent Isaacson offering I just enjoyed: The Innovators: How a Group of Hackers, Geniuses, and Geeks Created the Digital Revolution.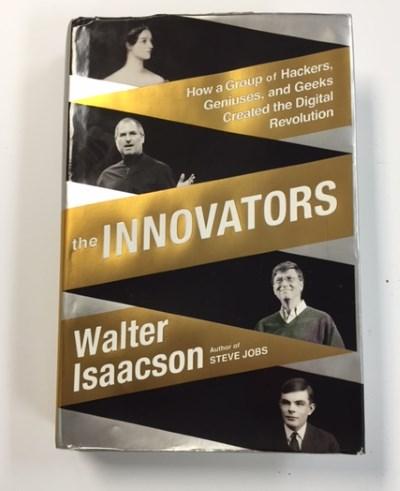 Continue reading on EE Times' sister site, Embedded.com.