Recruitment in a Time of Consolidation
A conversation with Analog Solutions
Stephan Ohr, Consultant, Semiconductor Industry Analyst

10/28/2016 04:10 PM EDT

0 comments
post a comment
The "cost synergies" analog companies promote to their investors when Big Companies merge can be interpreted as a head-count reduction, which will likely affect engineers. EE Times approached one of the industry's best-known recruiters for comment.
It's become a hard job, confirmed Gary Fowler, president and founder of Analog Solutions http://www.analogsolutions.com/, one of the semiconductor industry's best-known recruiters. After 10 years in power management — tracking power management technologies, products, and the engineers who make it work ― the recruitment business has come to a screeching halt.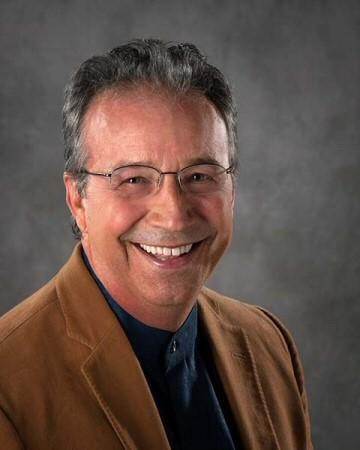 Blame consolidation, Fowler says.
The movement of engineers between companies has slowed considerably, if not entirely stopped. The Big Companies, many even bigger as a consequence of an acquisition, are still taking inventory. Sure, Linked-In is still collecting resumes, Fowler acknowledges, but there may be only a half-dozen "real jobs" out there. And while compensation for analog engineers may be quite substantial, they have little incentive to move.
Fowler sees his business as one of building relationships: not just identifying the "Best Talent" for a particular project, but understanding engineers' career paths and recognizing what types of opportunities will entice them. In the current environment, engineers have little incentive to leave their current jobs. There may 30 new projects for which semiconductor makers are seeking stateside help, but that number may shrink as the newly merged companies look for places to cut.
Big Companies seek cost synergies
This year there has seen a shocking number of acquisitions, many on an unprecedented scale, and many ― like the acquisition of Freescale by NXP ― touting "cost synergies." This can be understood as dramatic cost reductions: a sell-off of redundant fabs, a shrinking of the administrative staff, and ― for engineers ― a curtailment of risky projects.
The consolidation has been especially strong among analog companies. The acquisition of Freescale by NXP (though NXP elected to sell-off an otherwise lucrative "standard products" business to a Chinese holding company) created a $9.8-billion entity. Now Qualcomm has closed a deal to acquire the new NXP.
Other analog acquisitions (completed or still "in the works") include:
ON Semiconductor's acquisition of Fairchild Semiconductor for $2.4 billion (with ON Semiconductor selling its IGBT transistor line to Littlefuse)
Avago's acquisition of Broadcom (for $37 billion)
Analog Devices proposal to acquire Linear Technology Corp. for $14.8 (an incredibly large multiple for LTC)
Not be overlooked is
Dialog's acquisition of Atmel (an IoT play) for $4.6 billon
Intel's acquisition Altera for $16.7 billion
Infineon's purchase of Wolfspeed (for a puny $850 million)
Wall Street has always been a dominant influence the semiconductor industry, with financial analysts telling semiconductor companies what kinds of products they should be making, and what kinds of margins they should be generating. Analog companies, with 65% and 70% gross margins, have long been a favorite among investors. But keeping those margins up in the current environment forces management to monitor productivity fiercely. Some engineers may be old enough to remember Friday afternoon beer blasts, when every week broke a new sales record, or three-hour Friday lunches. The same engineers now recognize that — counted in dollars and cents — that what investors are likely to allow these days is little more than a trip to the lobby vending machine. The target revenue per employee ― my guess ― is roughly $300 thousand. Otherwise, your company might be a serious contender for (let's call it) "margin improvement."
Just think what your job would be like if Apple acquired Broadcom, Gary Fowler invites.
The job has changed…
The nature of analog design has changed: It is no longer in the hands of the "analog artist," the creative soul who could single-handedly invent and support an entire product line. The image of that kind of work style was forever punctured by the premature deaths of Bob Pease and Jim Williams.
The design of mixed-signal ICs is largely a team project supported by an array of EDA tools, but also programming tools for the firmware that embodies the "intelligence" everyone knows the mixed-signal part must now contain. The new assignments are in apps engineering, embedded software, and verification. And these assignments expand the capabilities of hardware (SoC) design.
It is not just the ARM integrators the new engineer needs to please. What becomes of your job when Apple or Google or SoftBank decide — for whatever reasons — they need to bring a semiconductor operation in-house. (The "Big Guys" ― Apple, Samsung, Microsoft ― have their own design teams, Fowler believes.) How does it feel when your job definition is three levels of management down the chief of product definition? He speculates. Are you considered an "Analog Wizard," capable of realizing the electronics for a "talking room," a "driverless car," or some other seeming absurdity? Or, third level down, are you told to go look after your 14nm CMOS or otherwise mind your own business?
The compensation, even on the this level, can be quite enticing, Fowler acknowledges. You can get paid every penny Wall Street expects you to generate for your company. But work like you're in a startup ― but you don't get to go home at night until well after 8-pm
The only large-scale hiring (and not necessarily the greatest wage rate) is now in Asia, Fowler believes. The stateside analog talent market, Gary says, has become "horrendous." With the billion-dollar company purchases, there may be only a small number "real jobs" remaining, the recruiter tells us.