It's an Analog World
Paul Dillien, Principal, High Tech Marketing

3/30/2015 04:20 PM EDT

0 comments
post a comment
It's an Analog World: A handful of companies have risen to the challenge of specifying and supporting programmable analog chips.
Ask any engineer about programmable chips and he/she will almost certainly think of FPGAs for implementing complex digital logic. But the world in which we live is essentially analog in nature.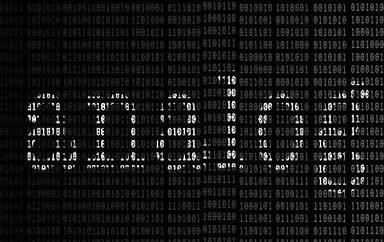 Readers of Programmable Logic Designline will know that the road to launching a new digital FPGA company is strewn with the corpses of failed challengers. The attempts to create programmable analog devices are rarely discussed.
For many good reasons, system architects decide to convert "real-world" analog inputs into the digital domain as quickly as possible. Digital processing can be fast and accurate, and is free from the problems associated with voltage and temperature drift that affect analog chips.
Analog is tricky -- sometimes it's darned tricky -- as I know after several years of marketing customer-specific mixed-signal devices. For example, the specification of an analog to digital converter has a wide range of parameters: input level, offset error, resolution bits, integral nonlinearity, monotonicity, throughput rate and settling time, voltage/temperature coefficients and output voltage noise/slew rate/levels/drive.
Maxim Integrated recently announced the MAX11300 device. This features a 12-bit ADC and 12-bit DAC along with an analog switch matrix. The ADC operates up to 400 ksps while the DAC provides a conversion in 40 us. There are 20 analog ports that can be accessed and measured by the product or used as either digital or analog outputs. The switch matrix is controlled by what Maxim call PIXI technology, and the chip is programmed on power-up via an SPI link.
MAX11300 devices provide a neat solution to interfacing in control or industrial applications where equipment uses a range of different supply voltages. Designers can select each pin to interface over a ten volt range and at voltages from -10V to +10V. The chip can also monitor its internal temperature and (using an additional sensor) the external temperature. The temperature limits can be programmed into the device, and it can use one of the output ports to flag an out-of-range condition to the system processor.
Designers use a GUI that provides simple drag-and-drop and interconnect features. The flexibility built into the selection of the mixed signal port assignment will simplify the printed circuit board layout.
Maxim lists diverse applications that require a mix of analog and digital functionality, such as motor control and RF amplifier bias control for base stations. This single chip solution looks to me to be a product that can solve a wide range of interfacing and data conversion problems.
Silego Technology has released another new analog product. It offers small programmable arrays of analog components under the branding GreenPAK. The latest device, GreenPAK4, includes analog components such as an 8-bit ADC with two DACs, a voltage reference, oscillators, digital comparators/Pulse Width Modulators, and a tiny amount of programmable digital logic. While designers can program parts using a GUI during the design phase, the production parts have the design customized into NVM by Silego rather than being field-programmable devices. The company lists consumer, wearables, PC, and peripherals among the applications for the devices.
Other vendors of programmable analog chips include Cypress, Microsemi, and Anadigm, plus Xilinx and Altera include some analog on their mainstream FPGA devices.
Cypress is the clear leader in the mixed-signal category and has been successfully shipping Programmable System-on-Chip (PSoC) products for several years. The extensive PSoC ranges combine programmable analog fabric with programmable digital fabric, memory, and a microcontroller on a single chip.
Microsemi acquired the Fusion range from Actel, but chose to drop the analog components in favor of security-related features for the follow-on SmartFusion family, somewhat regrettably in my opinion. The original Fusion products merge a 12-bit ADC with programmable fabric, an ARM core, and memory.
Anadigm offers dpASPs (dynamically programmed Analog Signal Processors), which feature a mix of components such as opamps, oscillators, and voltage references. It was spun out of Motorola after that company failed to gain traction.
Not all engineers realize that for several generations of FPGA products, Xilinx has added a dedicated capability it calls Analog Mixed Signal (AMS). Xilinx promotes using the AMS for motor or touch screen control, system management, safety, and security applications. This block features dual 12-bit ADCs that can convert signals at 1 Msps. There are 17 channels into the AMS, and these channels can be fed from on-chip or external sources. On-chip inputs allow the AMS to monitor die temperature and supply voltages, which are especially important for larger and faster FPGAs. External inputs can be converted and, if required, further processed in the FPGA for linearization, calibration, or filtering.
Altera recently released MAX 10 devices featuring one or two 12-bit ADCs on all but the smallest device. Each ADC can convert an external single-ended input selected from dual function pins, or measure die temperature using an on-chip diode. The inclusion of ADCs in the non-volatile low-cost products promises to reduce the bill-of-materials and component count.
A handful of companies have risen to the challenge of specifying and supporting programmable analog chips, and providing customers with the means to create and verify designs. This product category clearly fills a market need, as demonstrated by the growing Cypress portfolio, so let's hope that additional offerings will soon enrich the choices available to designers.
Related posts: