Does Engineering Education Need a New Focus?
Bill Schweber, Engineer, Author, Editor

10/26/2016 10:00 AM EDT
4 comments
post a comment
Resolving the many conflicting demands on what engineering students need to learn, and how they should learn them, is a problem with no single solution.
Engineering education is a topic of continual comments, and there are lots of opinions out there. How relevant it is, how well it meshes with the reality of today's design world, and what's lacking are frequent topics. That's makes sense because education and student experience must change and adapt just as design itself has advanced.
There's been lots of recent coverage of how engineering schools are increasingly focused on hands-on projects and interdisciplinary teams, with fewer requirements for the sit-down and listen lecturing of hard theory. Recently, Stephen Mraz, Senior Editor at Machine Design, wrote an editorial Time to Update Engineering Colleges, which touched on the subject. He noted that the course on differential equations should be dropped, as it was "voted the most useless course in a landslide in a poll of our audience a few years ago." He added that courses on special relativity and quantum mechanics also got the thumbs down.
I'm torn about this, but leaning towards his assessment. On one hand, you do need basics to provide the framework for understanding of engineering principles, tradeoffs, constraints, and realities. Plus, you never know which ones will be needed when. On the other hand, the issue is how much of them do you need and at which time.
In the case of differential equations, I think it is critical understand the principles of differentials, integrals, and related constructs, since they are vital to many engineering issues (such as power being the time derivative of energy, and energy is the time integral of power). But you don't need to learn to solve complex integral or differential equations just for the sake of doing so, those engineers who are focusing on highly specialized topics can always take extra courses or find other ways to learn more.

It's the same situation for thermal issues: itís important to understand heat sources, thermal impedance, power dissipation, temperature rise, and related, absolutely. But I'll never forget the dreadful "Thermal Physics" course I was steered into revealed everything about the thermal life of atoms and molecules, and nothing about heat and energy on the macro scale I needed to understand as a design-oriented engineer.
So how do you find the sweet spot and balance point between "just enough" understanding, without lapsing into "too little" (which can be dangerous if you draw naÔve or misleading conclusions) and "too much" (where you know far more than you need)? It's especially difficult because today's designers have to be versed in so many more disciplines than those of just a decade or two ago, yet even these new disciplines are built on fundamentals of physics, chemistry, materials science, power, processor architectures, operating systems, software languages…the list goes on, and it's a long one.
Even with our extreme reliance on outstanding modeling and simulation tools including basic Spice, Ansys, Flotherm, and Comsol (and this list could be much, much longer), it's good to have a sense of what makes sense. You need to be a little skeptical when computer analysis tells you to get a 10-zillion farad capacitor to make everything work just fine.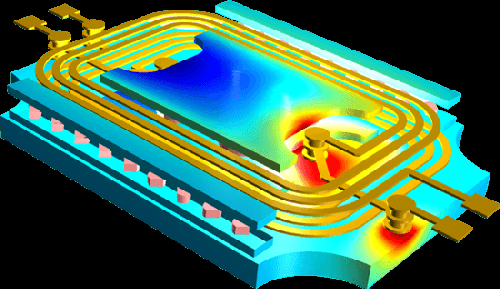 I don't envy the position in which educators find themselves, especially those who are looking to do more educating of students rather than publishing of abstract scholarly papers (which do have their place, for sure). No matter what they do, there will be lots of critics, and the students have many legitimate perspectives as well. It's hard to convince a student who wants to develop an IoT node that he or she needs to study partial differential equations, even though they may be needed for advanced thermal analysis.
Fortunately, many if not most schools have adapted to the new reality of engineering design, short time to market, and multidisciplinary design. The reality is that the work being done by students and teams is amazingly impressive in terms of topics, complexity, execution, insight, and even documentation. For a good overview, check out the winning projects in the Texas Instruments 2016 Innovation Challenge Design Contest in North America, which also links to the student teams' submitted reports; you'll be pleasantly surprised and even amazed.
What courses would you add, drop, minimize, or modify in today's engineering education carousel?
Related articles: