Tesla Aims to Win Over Skeptics With Battery Swap Stations
Charles Murray

7/3/2013 03:08 PM EDT

6 comments
post a comment
Tesla Motors has added battery swap to its arsenal of technologies aimed at displacing gasoline-burning vehicles.
In a demonstration before a packed house of electric car enthusiasts, Tesla chairman and CEO Elon Musk showed how an automatic battery-switching system could remove a battery from a Tesla Model S and replace it in 90 seconds -- about two-and-a-half minutes less than it would take to refill a fuel tank at a gasoline station.
"What we really want to show here is that you can actually be more convenient than a gasoline car," Musk told a cheering audience at Tesla's design studio two weeks ago. "Hopefully, this is what convinces people that electric cars are the future."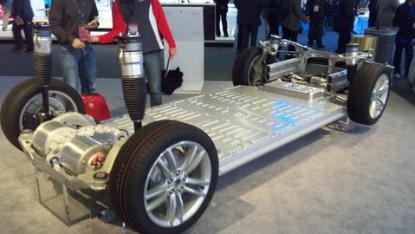 Click here to read the rest of the story on DesignNews.