Technical Reviewer Required for Arduino Books
Max Maxfield, Designline Editor

7/10/2013 02:45 PM EDT

0 comments
post a comment
I just received an email from my friend Don Wilcher, who is a lecturer at the local ITT Technical Institute here in Madison, Alabama.
As you may recall from a previous blog, reading one of the earlier editions of my book Bebop to the Boolean Boogie (An Unconventional Guide to Electronics) a number of years ago inspired Don to start writing himself. As a result, Don has authored a number of books, including Learn Electronics with Arduino.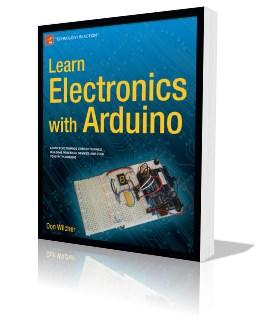 In his email today, Don said: "Hi Max, as you are aware, I'm currently writing two more books on the Arduino: The Ultimate Microcontroller Projects (MakerMedia -- an O'Reilly Publishing spinoff) and Arduino Robotic Motor Controllers (Apress). Unfortunately, the technical reviewer for the Apress book is unable to work on the project because of other business obligations. Therefore, I was wondering if you know anyone who might be interested in picking up this project?"
I have zero free time myself, but I told Don that a member of the EE Times MCU Designline might be interested in acting as a technical reviewer for his Arduino Robotic Motor Controllers tome, especially since Don assures me that this would be a "paying gig."
So, if you are knowledgeable about the Arduino and have the urge to act as a technical reviewer for Don's book, please feel free to contact Don directly at mrdon219@aol.com.
Related posts: