Week-in-Review Online Chat: Nightmare Looms for Internet of Things
Max Maxfield, Designline Editor

8/13/2013 10:50 AM EDT

17 comments
post a comment
The EE Times Week In Review is a live online chat about what's been happening in electronics and engineering and what you thought about it all, from hard news to the weird and wonderful.
This week's chat will take place on Friday, August 16, 2013, commencing at 10:00 a.m. Pacific Time/1:00 p.m. Eastern Time. This week, we host special guest Michael Anderson, CTO and Chief Scientist for the PTR Group, and an expert on embedded systems and embedded Linux and Android on a number of CPU architectures.
Andersonís blog Over the Internet of Things Hovers the Specter of Legacy Code stirred up a hornetís nest with our readers this week with his take on a potential nightmare looming for engineers and programmers.
Now is your chance to join the debate. All you have to do is click here at the appropriate time to join our chat with Michael Anderson and make your opinions known. If you aren't already a member of EE Times, now would be a perfect time to register.
In the meantime, can you suggest an EE Times-related caption for the following image? If so, please post your suggestions as comments below.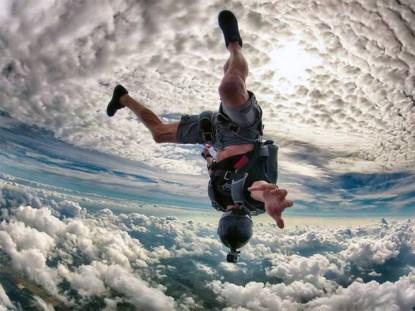 Last but not least, do you recall the rather scary image in last week's Week in Review column? (Click here to see that column)?
Well, electronics guru David Ashton pointed out that the image was taken at a place called Preikestolen (Pulpit Rock) in Norway. Furthermore, David sent me a PowerPoint presentation with more pictures of this area. All I can say is that the pictures are so stunning that you should not look at them if you suffer from vertigo and/or are scared of heights -- I'm still trembling! (Click here to see this PowerPoint presentation.)