Slideshow: Ford's Self-Driving Test Vehicles
Charles Murray

8/15/2013 01:00 PM EDT

5 comments
post a comment
Driving 15 MPH over a curb 30 times a day can be tough on the drivers who perform vehicle durability tests, so Ford Motor Co. developed a better idea: Let the vehicles drive themselves.
Since late last year, the automaker has been using robots to drive trucks at its Michigan Proving Grounds, especially in jarring or physically demanding tests. "We're using the robots on the really tough roads," Dave Payne, manager of vehicle development operations for Ford, told us. "The drivers take a terrible beating on those roads, so we are trying to take them out of the equation and let the robots take the abuse."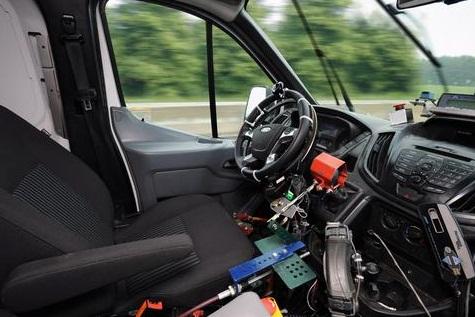 Click here to read the rest of the story and take a look inside Ford's self-driving test vehicles.