Donated Test Equipment Outfits College Labs
Susan Rambo, Designline Editor

10/30/2014 08:00 AM EDT

0 comments
post a comment
Electrical engineering schools wanting modern test equipment will do well to befriend test-equipment companies.
In a recent round of donations, test-equipment manufacturers Keysight Technologies, of Santa Rosa, Calif., and B&K Precision, of Yorba Linda, Calif., donated a series of equipment to various university-level engineering departments.
Keysight Technologies donated its MSOX4154A oscilloscopes to three universities that support the company's student internship program. The University of Colorado Boulder and New York's Rensselaer Polytechnic Institute and Rochester Institute of Technology all received the oscilloscopes for having students lead Keysight's A+ Hands-On seminars during 2014.
The oscilloscopes each retail for about $22,000.
The students in the Keysight program hosted the seminars in 30 locations around the US and Canada, according to a press release. Seminars were interactive, says the company: Attendees were engineers who use the equipment.
"Our donation of an oscilloscope is a small recognition of the excellent work done by the students and the tremendous dedication the universities have in preparing the next-generation of engineers," said Art Lizotte, Keysight sales development manager in the release.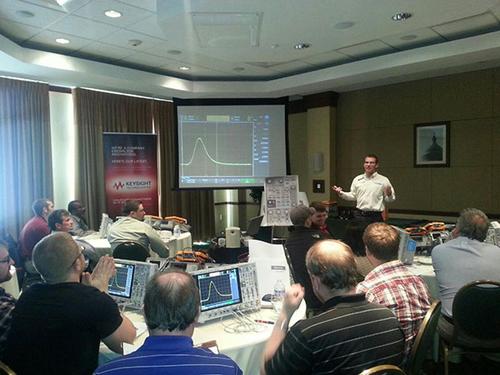 Rigging out the college test bench
Bourns College of Engineering at University of California Riverside was the recipient of test bench equipment from B&K Precision. The school received an oscilloscope, multimeter, function generator, and power supply for its electrical and computer engineering lab.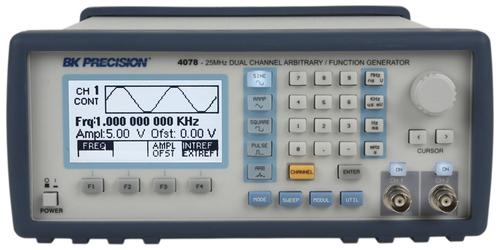 The equipment from B&K Precision outfits student work stations that will accommodate two students each, says the company in a press statement.
Both companies have supported education over the years. Keysight Technologies, the electronic measurement business that spun off last year from Agilent Technologies, has donated products and collaborated with universities. In 2013, it pledged $90 million-worth of EDA software, support, and training over three years to Georgia Institute of Technology. The company also supports EDA education.
B&K Precision offers an educational discount on products.