Canada Goose Proves SEO Isn't Always What Matters
Nanette Collins, Principal Nanette V. Collins Marketing and Public Relations

12/22/2014 06:35 PM EST

0 comments
post a comment
Nanette Collins continues on her quest to educate engineers about the value of good PR and marketing.
The streets of Boston, where I live, are filled with navy blue Canada Goose right now, as are other large metropolitan cities on the East Coast. It's curious that Canada Goose, a brand of extreme weather outerwear from Canada that trekkers wear in Antarctica, would be Boston's coat of choice where things do get cold and damp, but not excessively so.
This started me wondering about the marketing of these now ubiquitous winter parkas with the distinctive red, white, and royal blue logo patch affixed to the left shoulder. For example, I don't see ads for the coats anywhere; I first read about Canada Goose in an article in the Thursday Fashion & Style section of the print edition of The New York Times last month. A quick search through its website found articles in publications that range from Travel & Leisure to US Weekly. Obviously, the company has an effective Public Relations (PR) agency and outbound marketing program.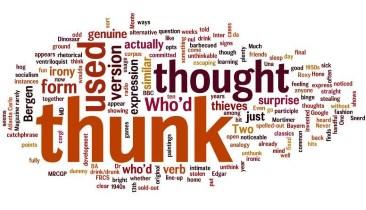 The website is colorful -- full of photos and a few videos -- and has been optimized nicely for mobile devices. It doesn't show up at the top of a Google search for winter outwear, winter coats, or winter parkas. Inbound Marketing or Search Engine Optimization (SEO), a technique widely used throughout our industry, doesn't appear to be part of the marketing program at Canada Goose.
Instead, Canada Goose became all the rage through word-of-mouth, an effective marketing tool that marketing executives from our industry can only dream about. Of course, it's hard to sell technology -- other than mobile devices or other consumer electronics products -- the way fashion is sold and branded.
Business-to-consumer (B2C) is just plain different than Business-to-Business (B2B). While SEO may not work for fashion, it has become the first marketing program many companies in our industry use as a way to build online visibility. With SEO, a company's website shows up high in a search engine's organic or free results. This is accomplished by adding key words to the meta files and publishing a continuous stream of content that educates target buyers about solutions to their challenges. SEO methods and requirements are changing continually as search engines such as Google, Bing, or Yahoo modify their algorithms.
I'm no authority on SEO, but Dave Orecchio of Bristol Strategy Inc. is an expert in this area. As Dave says:
Google's most recent update "Hummingbird" attempts to rank on the search intent rather than just the keywords included in a search phrase. This means that "keyword stuffing" on web pages will no longer work and a business must develop high-quality content that addresses real problems and ranks because readers are reading it. The key takeaway is, the best SEO is achieved through implementing the right content strategy that moves the company higher in the search engine results.
SEO is an essential part of an Inbound Marketing strategy for our industry. More from Dave Orecchio:
Inbound Marketing is a marketing methodology that leverages content (SEO), social, direct email to opt-in subscribers. It includes precision targeting to specific prospects (the type that attracts the right prospects for a business) and nurtures them with content and engagement until they are ready to buy.

The key element that makes for an effective Inbound Marketing program is to align it with the sales motion to automate the top of the sales funnel with the help of Marketing automation solutions from companies like Hubspot. Far too often, I have seen companies create content for their marketing with no real strategy that ties it to their business process and goals. Starting with the right strategy is critical.
Dave is right about SEO's effectiveness, but it's not enough, and I caution against using it as the only marketing tool with a news release or two thrown in each year for good measure. SEO should tie into the entire marketing and sales strategy. My advice is to employ as much as the marketing budget will allow, from sponsorships and advertising to participating in events and PR, and Inbound Marketing tracking, which is most effective.
While Canada Goose is able to rely on word-of-mouth marketing, we have other just as effective ways to build the visibility of a company and its products and promote them both. No, I'm not running out to buy a Canada Goose, even though a woman wearing one raved about its warmth. My winter parka serves me quite well, though I admit to being tired of wearing it, and it's still only December!
Happy Holidays!
Related posts: