The Importance of Design in Solving Real Problems
Tom Emrich, Editor-in-Chief, Designers of Things

9/16/2014 06:05 PM EDT

0 comments
post a comment
As hardware components like sensors and chips are getting smaller and cheaper, it seems like a new connected product is hitting the scene every day. But what sets a good product apart from a great one is its ability to solve a real need for a user, which is reflected in the product design. Thus the role of the designer is increasingly important for any startup in the shaping of an idea it wishes to take to market.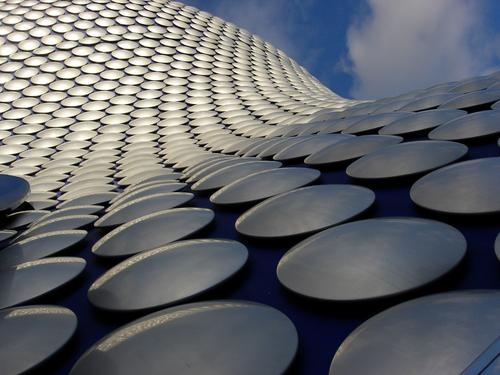 Designing a product that solves a real problem, finding the right technology to do so, and building a business around it are the three major ingredients Steve Vassallo looks for in a startup. A general partner at the VC firm Foundation Capital, Vassallo told us that a balance between among three aspects is key but not always achieved. "We've seen great products that live in one or two of these circles… but rarely do they have all three."
Vassallo believes that the role of the designer is an essential one for startups, and he sees a "complete up-levelling" of product experiences coming out of companies that give these individuals a proper seat in an inter-disciplinary team. He envisions a time in the near future when startup leadership teams will have a business, technical, and design founder. But "we aren't quite there yet."
To succeed, designers will need to keep up with the pace of change. As technology becomes more immersive and uses more of our senses through components like sensors, designers will need to understand how inputs, outputs, and tools are being reinvented and think about the experiences in this type of environment. They also need to be able to incorporate the use of real-time data to experiment faster and make decisions that solve rather than create new problems for users. Vassallo will be speaking more about this subject at the Designers of Things conference next week in his session entitled, Designing in a Data-Driven World.
In a time when some wearable technology has come under fire as "tech for tech's sake," it's refreshing to hear Vassallo speak so passionately about the need for a designer to focus on purpose and intent. "There is a serious responsibility of designers to think about the users, the problem they have, and the opportunity they would like to take advantage of… and I believe that the world will be a better place because of it. I'm thrilled about where the design world will be in the next 20 years."
We are, too.
This post originally appeared on the Designers of Things blog.
---
Want more wearables? Register now for the Designers of Things conference, the only conference dedicated to wearable technology, 3D printing, and the IoT. Experience two days filled with expert insights, networking, and training at DoT 2014, being held in San Francisco Sept. 23 and 24.
Designers of Things is managed by UBM Tech, EETimes' parent company. Follow updates about DoT on Twitter, Facebook, and LinkedIn.
---