What's the Best 3D S/W for My 3D Printer?
Max Maxfield, Designline Editor

8/15/2013 12:57 PM EDT

42 comments
post a comment
What can I say? I'm obviously a weak-willed man because I find it so hard to deny myself the things I know (in my heart of hearts) I so richly deserve.
After I posted my blog I Want a 3D Printer & I Want It Now, Caleb Kraft made several comments, one of which mentioned the low-cost Solidoodle 3D printer (2nd generation).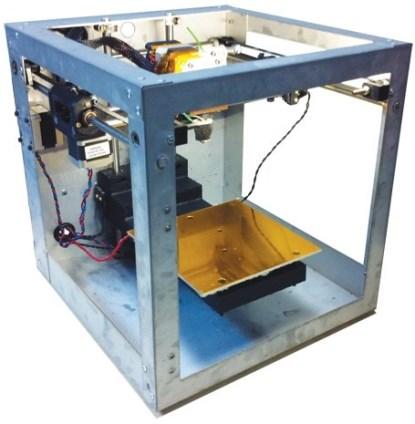 The first price you see on the Solidoodle.com is $499, but this refers to the base model. After rooting around a bit, I think it's best to upgrade to the $599 Pro model with the heated build platform that allows you to build large prints up to 6" x 6" x 6" without bottom warping. From what I read on the site, one can achieve resolutions up to 0.1mm in the X, Y, and Z planes, which seems pretty darned good to me. (Click here to check out the gallery of "stuff" that folks have made using the Solidoodle.)
So my next question is with regard to the software used to capture the 3D object in the first place. According to the Solidoodle.com website, their printing software accepts 3D files in STL format, which is a universal file format. As they say: "As long as your 3D design software can Save/Export as an STL file, you should be good to go."
Now, I'm a Black Belt 10th Dan (Grandmaster) with regard to the Visio 2D graphics package, but I've never had occasion to use 3D design software. There's also the fact that this is a hobby project, so I donít want to be spending thousands of dollars on a high-end 3D package. Also, I donít want to have to wrestle with a package that's so excruciatingly clever it comes with a multi-month learning curve.
Do you have any experience in this area? If so, is there a cheap (preferably free) 3D design software package that can Save/Export as an STL file that you would recommend? Something that I can learn to use relatively quickly without my brains leaking out of my ears, but that has the capability to create reasonably sophisticated 3D representations?
Related posts: