A Guide to Low-Cost PCB Tools
Adam Carlson, Lead Engineer, GE Aviation

10/28/2013 02:30 PM EDT

45 comments
post a comment
As time has progressed, technology has become more accessible. PCB design tools used to be priced so high that only companies could afford them. Today many PCB tools are available to the home user. Each tool has a different set of strengths and weaknesses, though there are some really standout tools that are either free, open-source, or relatively low-cost. Many of the freeware programs are a subset of a commercial code.
Some may be skeptical about the usability and productivity of freeware, open-source, or low-cost programs. With regard to PCB tools, I have established a list of criteria that I find essential. Please note that freeware programs are often more polished than some open-source programs but will have limitations, such as number of components or pins allowed. Here is the minimum standard that I have set for PCB tools for my home use.
The following tools have a freeware version and meet the requirements outlined above.
The following tools can be had at low cost and meet the requirements outlined above.
This final group is a mix of freeware, open-source, and low-cost tools that are relegated to the honorable mention list because they are missing one or more of the required features.
In my efforts to find the best low-cost PCB tool available, I have started with DipTrace.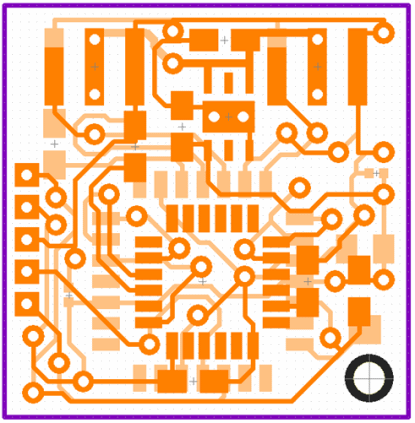 It is my goal to learn several of these tools. As I do so, I will be documenting my experiences. I will pass along any insights I learn, as well as the strengths and weaknesses of each program. If I have missed your favorite PCB tool in the lists above, please let me know. Help me understand why you think it should be on the list. Also, if you have a specific question about one of these tools, let me know, and I will see if I can answer it.
Related posts: