Trump Needs to Embrace Industrial Revolution
Pablo Valerio, International Business & IT Consultant

12/7/2016 01:00 PM EST
3 comments
post a comment
Industrial jobs policy is important for many millions of Trump supporters, especially those who lost jobs when factories downsized or closed. But can Trump's U.S. really compete with Asia and Europe?
During the recent US presidential campaign, most press coverage of the now president-elect Donald Trump was focused on his constant stream of controversial comments, his attacks on opponents — especially on Hillary Clinton — and his style of communication at public appearances, and on social media.
The main policy issues Trump touched on during the campaign got little attention.
But industrial jobs policy is important for many millions of Trump supporters, especially the ones who lost their jobs in the Rust Belt when factories downsized or closed completely over the past two decades.
"The message from Mr. Trump that captivated the Carrier workers — keeping manufacturing jobs in the United States after decades of losses to overseas factories and automation — resonated throughout the Rust Belt," writes Nelson D. Schwartz in The New York Times. "That promise, plus his opposition to pacts like the North American Free Trade Agreement, were key reasons he was able to edge out Hillary Clinton in states like Pennsylvania, Michigan and Wisconsin."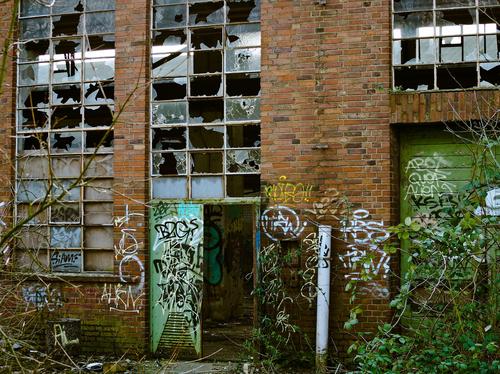 There are many reasons why those industries had to lay off factory workers, not all because manufacturing moving to Asia, Mexico or another country with cheaper labor. Many people lost their job because of the financial crisis, and others because their employers could not compete in an industrial market that is using technology to increase efficiency.
Meanwhile in Asia and Europe, factories have been for some time now embracing new technologies to boost efficiency and competitiveness, knowing that it would be suicidal to do otherwise. In many areas of the US industrial belt, however, most things are still being done "the old fashion way."
What Trump has been promising to all those hopeful factory workers, in my opinion, is to bring back their former jobs — or keep the current ones — doing things "the old fashion way."
Trump never talked about improving efficiency, training current workers in new technologies, or improving development of Industry 4.0 tools such as IoT, robotics, and 3D printing.
The recent deal to keep "about 1,000" Carrier jobs in Indiana is an example of a short-term fix. Giving incentives and tax-cut subsidies to one corporation — something that is forbidden in Europe — only works for a while, while the underlying problem continues unaddressed. As the economist Justin Wolfers noted on Twitter: "Every savvy CEO will now threaten to ship jobs to Mexico, and demand a payment to stay. Great economic policy." https://twitter.com/davidfaber/status/803753692872654848
Slate.com's Henry Grabar assesses Trump's deal with Carrier with hard numbers: "According to a review by Good Jobs First, a resource center for accountability in economic development, there have been more than 240 such deals, worth a collective $64 billion, in the last 35 years. Manufacturing facilities are the most common recipient. The average cost per job is $465,000."
In Europe, heavy industries, such as automobile and aerospace, see a big opportunity in Trump's rise to power. While America has been losing jobs to Mexico and China, European industry, especially in Germany, has been adapting, investing in new technologies, and training people to use them.
One of the main reasons Europe, and particularly Germany, invest more in manufacturing technologies, is that about 25% of Germany's GDP comes from manufacturing, while the same industries only represents 10% of the US GDP.
During the recent IoT Solutions World Congress in Barcelona, Matthias Machnig, Germany's State Secretary at the Federal Ministry for Economic Affairs and Energy, said: "If we want to be successful in the digital world, we need an European answer, such as an European Digital Single Market" or the free trade of digital services across the EU. He also said that Germany will invest over €100 billion ($105 billion) over the next 9 years in digital infrastructure, because it is critical for technologies such as self-driving cars and industry automation.
Without mentioning the US once, Machnig also listed international agreements on Industry 4.0. "This year we'll have the first German-Chinese conference on [industrial] digitization. We also have made an agreement with Japan, and of course we are [working on] developments within the European Union."
US technology companies recognize this trend, too. HP has established its worldwide 3D printing research and development center in Barcelona, and last year IBM opened their Watson IoT headquarters in Munich. In the words of Nicola Villa, IBM Europe's leader of IoT, "Europe is the 'cradle of innovation' for IoT, many of the technologies and innovations on the [IoT] industry are coming from the perspective of Europe," and IBM "wants to create an open innovation environment, a complete new ecosystem [based on] creating new solutions targeting the new industrial revolutions."
America will probably continue to lead the world in digital technologies, with technology giants such as Amazon, Apple, Google, IBM, and Microsoft dominating the internet ecosystem. But in terms of industrial revolution, Asia and Europe will have a significant advantage, and those factory jobs that Trump wants to keep in the US won't be there for long, if things do not change.
If the Trump administration doesn't recognize the reality of the new industrial revolution, it could, despite all campaign promises, actually be a disaster for America's future in manufacturing, as well as for clean energy and sustainability.
Pablo Valerio has been in the IT industry for 25+ years, mostly working for American companies in Europe. Though primarily based in Spain, he has also lived in Germany, the Netherlands, and Denmark. He is a regular contributor to several publications in the IT ecosystem, focusing on privacy, security, mobile technology, and smart cities. His work has appeared in InformationWeek, Enterprise Efficiency, Dell's Tech Page One, and SAP Business Innovation, among others. He publishes the blog "The New Global Enterprise," focusing on new business technologies, markets, and international challenges. He holds an MS in electrical engineering from Ohio State University. You can follow him on Twitter @frontwave_eu.