Slideshow: Nissan's BladeGlider EV Aims for Efficiency, Performance
Charles Murray

12/10/2013 05:15 PM EST

0 comments
post a comment
Nissan Motor Co. is taking the electric vehicle into new territory, rolling out an exotic-looking three-seat concept car that combines sustainability with racecar-like performance.
Known as the BladeGlider, the vehicle is remarkable for its wedge-shaped appearance, which includes a narrow, one-meter-wide front track and a broad backend. It also includes a single seat in front, two in the rear, and inboard electric motors on its rear wheels.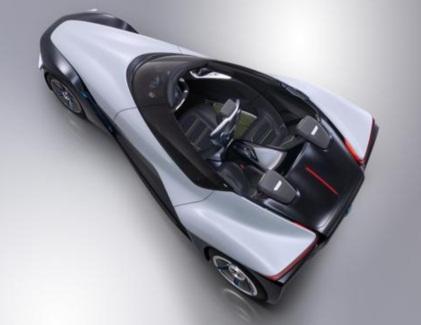 The vehicle uses the same triangular footprint of the company's ZEOD RC race car, which debuted in Japan in October and is scheduled to run in the 24 Hours of Le Mans race in 2014. The BladeGlider, however, will be geared toward the consumer market. "Who says the sports car of the future has to be powered by an internal combustion engine?" Nissan spokesman Dan Passe said during a discussion with Design News. "Roadsters and convertibles are designed to drive around town. An electric powertrain is a perfect solution."
Click here to read the rest of the story and enjoy the slideshow at Design News.