The History of Programmable Logic Technology
Max Maxfield, Designline Editor

12/19/2013 02:30 PM EST

23 comments
post a comment
I don't know about you, but I love to hear about the history of "stuff" -- including where things came from and how they came to be the way they are, especially when it comes to technological topics.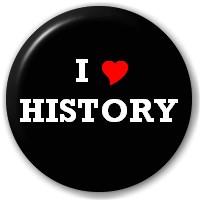 Thus, I was delighted to hear that Ron Wilson, Altera's editor in chief, has written a three-part series for Altera's System Design Journal on the history of programmable logic technology in commemoration of the company's 30th anniversary. These three articles are as follows:
I've just spent a happy time working through all of these articles. I remember working with early, simple programmable logic devices (like PLAs) and EEPROMs. I also remember when the first FPGAs were announced and we thought, "Hmm, sort of interesting, but not really impressive." I don't think any of us had a real idea as to what the future held for programmable logic.
I already knew most of the stuff in Ron's articles, but it's always nice to see it presented in a fresh way. Also, I have to say that there were some juicy tidbits of trivia and nuggets of knowledge of which I was not previously aware that I've squirrelled away in my brain for later use. How about you? Do you recall the days BF ("Before FPGAs"), or did you not commence your engineering career until AF ("After FPGAs")?
Related posts:
— Max Maxfield, Editor of All Things Fun & Interesting