Hot Memory Technologies
Janine Love, Designline Editor

2/11/2014 12:00 PM EST

2 comments
post a comment
Three memory luminaries look into their crystal balls to predict what will be hot in memory technologies in 2014.
As I was getting ready for DesignCon late last year, I asked some analysts/consultants who follow the memory market closely for some informal projections on what will be hot in 2014. Here's a summary of what they told me.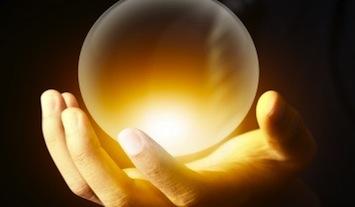 Jim Handy, of Objective Analysis Los Gatos, Calif., identified some top things to look for in memory in 2014:

Difficulties transitioning to the next NAND flash technology. (Samsung will have trouble sampling 3D; SanDisk and Toshiba will find that the High-k in their 1Ynm is causing delays; SK hynix won't ramp its 16nm as smoothly as hoped and will delay sampling its 3D NAND.)
DRAM will ramp DDR4 cleanly
SRAM, NOR, and other technologies will grow well. (NAND and DRAM makers will lose focus on these markets to the advantage of minor players.)
Fab capacity won't keep pace with demand. (Flash and DRAM spot market prices will skyrocket; these technologies will go on allocation and memory makers will become very profitable.)
SSDs will continue to penetrate the datacenter. (This will come at the expense of DRAM and servers. Enterprise HDDs will also suffer, but not client SSDs.)
Greg Wong of Forward Insights said the top three things to look for in 2014 are:

3D NAND – ramp and commercial products
UFS vs. eMMC 5.x
Triple-level-cell (TLC) – broadening adoption in SSDs, smartphones, tablets
Ron Neale, consultant and frequent EETimes Memory Designline contributor, says: "For the Hot technology for 2014, I think I would go for the hybrid memory cube or multi-chip memory packaging." And the long shot for 2014? Ron suggests metal-insulator transition (MIT) and correlated electron memory devices.
For my part, I'm closely following UFS for mobile memory. I'd also like to see more advances in low power memory and am considering when/if to cast my vote for the "next-gen" memory beyond flash.
Related posts: