Are Molded Interconnect Devices (MIDs) in Your Future?
Max Maxfield, Designline Editor

2/21/2014 08:00 AM EST

0 comments
post a comment
I'd never even heard of molded interconnect devices (MIDs) until a few minutes ago when I read this article over at our sister site -- EDN's PCB Design Center. Now I think they are wonderful -- I want to use them in my own projects.
As I've just discovered:
Molded interconnect devices (MIDs) are 3-dimensional electromechanical parts that bring together the best of both mechanical and electrical engineering. MIDs combine the circuit board, housing, connectors, and cables that comprise traditional product interfaces and merge them into one fully functional, compact part.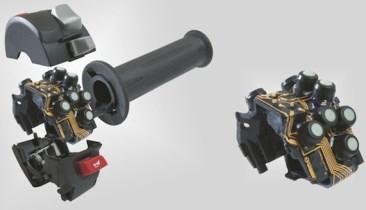 Now I come to think about it, I do seem to recall people talking about this sort of thing way back in the mists of time that we used to call the 1980s, but -- like so many ideas -- it seemed to fade away again. This might have been because the required technologies were either too expensive or simply not up to the task.
According to the article on EDN, however, it appears that the MID concept is making a comeback. Now that I've been made aware of this, I'm going to start probing deeper. Have you come into contact with MIDs in your projects? If so, it would be great if you could share your experiences with the rest of us in the comments below.
— Max Maxfield, Editor of All Things Fun & Interesting

Related posts: