Motorola People, Products Remembered
Rick Merritt, SiliconValley Bureau Chief

4/16/2014 03:43 PM EDT

29 comments
post a comment
SAN JOSE, Calif. — I never walked its corridors in Schaumberg, Ill., but I feel I have been touched by the digital DNA of Motorola. Now as some of the remaining elements of Motorola are being absorbed into companies such as Lenovo and Zebra, I thought it was a good time to talk about people and products we remember.
C.D. Tam was the first Motorolan I ever interviewed. He headed up the company's Asian outpost in Hong Kong, one of the largest semiconductor operations in what was a British colony back in 1990 when I first interviewed him.
C.D. packed into his relatively small frame an enormous amount of enthusiasm for the opportunities ahead for Motorola and China. He was a great interview subject and ambassador for his company, helping Motorola establish a big chip plant in Tianjin.
He was very proud of the Dragonball processor his Hong Kong team helped develop for the handheld devices of the day. This early mobile SoC, was ahead of its time.
Dragonball got designed into a few of the organizers popular in those pre-PDA days, but it was far too early for the smartphone boom. Pagers – some with one way voice capabilities -- were status symbols in those days, many of them bearing the Motorola M.
When I returned to the US years later, Hector Ruiz became for me the face of an embattled Motorola. I recall our publisher coming back from a dinner with him, recounting his ferocity. Under pressure to change the company's corporate culture, Ruiz vowed to be like Che Guevara and "burn down the churches and then build them up again."
In those days the 68000 processor was morphing into the PowerPC and its claim to fame was powering the Apple Macintosh. I recall Motorola executives being on conference calls on Steve Jobs who hammered on them for lower prices and higher speeds.
Ruiz left for AMD, taking a handful of executives with him, before Motorola's storied chip group itself spun off to form Freescale. Ruiz coined the term digital DNA at Motorola's chip group and he took some of that human DNA with him.
These days Motorola's DNA is spread widely through the semiconductor and electronics sectors. A couple years ago I wrote a story about the rise of HiSilicon, Huawei's chip group. It opened up small design offices where it could find good people including one in Chicago where it grabbed some senior Motorolans.
Of course, we know the Motorola brick phone, that first fat cellphone now associated with Martin Cooper. What Motorola people and products do you recall?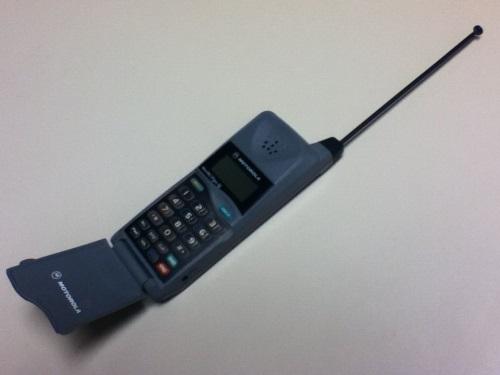 — Rick Merritt, Silicon Valley Bureau Chief, EE Times