Banana Pi Rivals Raspberry Pi
Cabe Atwell, Contributing Editor, Design Hardware & Software

5/9/2014 11:00 AM EDT

6 comments
post a comment
Is nothing original and sacred anymore? There's certainly no shortage of single-board computers on the market today, but few have gained the popularity of Raspberry Pi. So what does a company do in order to compete against the fruity computer company with a cornerstone on the market? Why, make an exact replica, of course! Developers, meet Banana Pi.
Banana Pi is an exact replica of Raspberry Pi, except that it offers more memory and a faster processor -- all for $57. Banana Pi features a 1 GHz Allwinner A20 dual-core ARM Cortex-A7 processor and 1 GB of RAM. The card is said to enable the development of wireless servers, computers, games, HD video, speakers, and more, since it is open-source.
Banana Pi also features HDMI and composite video inputs, a 3.5 mm audio input, SD card slot, built-in microphone, 2 USB 2.0 ports, Gigabit Ethernet, an IR receiver, SATA port, Micro USB port for power, and Raspberry Pi-compatible headers, including camera connector and 26-pin header.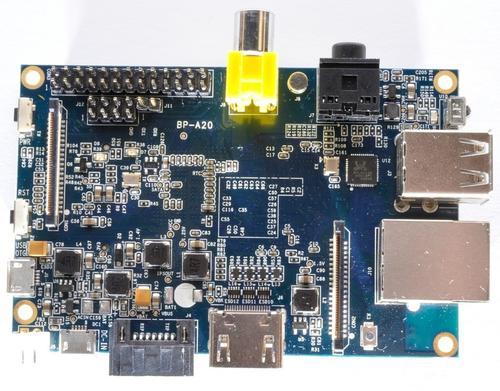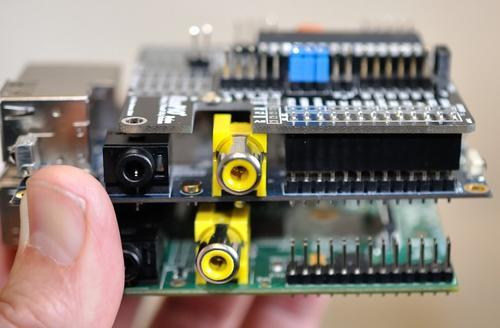 On the surface, Banana Pi seems to give the $35 Raspberry Pi a run for its money, as it seems to be the same product. Depending on the intended use and the developer's level of skill, some might prefer Banana to Raspberry. For one developer, however, Banana Pi leaves much to be desired.
The ribbon connectors on Banana Pi feature a different width and pitch, making it incompatible with Raspberry Pi accessories. With this, the GPIO and composite ports are positioned at a larger distance from one another on the Banana Pi, meaning not all Raspberry Pi add-ons will work with the card.
This article continues at EE Times sister site, Design News.