Age Discrimination In IT: Know The Law
Rob Preston, Information Week

6/2/2014 04:50 PM EDT

0 comments
post a comment
Join us for a lively discussion and Q&A with a legal expert on this important topic for IT job seekers and managers. (Note: Although this radio show is specific to IT professionals, it may have some relevance to an engineering audience. --EE Times editors)
Age discrimination in the IT profession is at worst rampant and at best misunderstood. We draw that broad conclusion based on the extensive reporting InformationWeek has done on this subject and the flood of reader feedback we've received on our coverage.
Whether you're an employer or employee, the first step is to understand the law: What does and does not constitute age discrimination in today's workforce? In our next episode of InformationWeek Radio on Tuesday, June 3, at 2 p.m. ET, our guest Monrae L. English, a partner with Wild, Carter & Tipton, will address specific scenarios and answer questions from attendees on both sides of this issue. Ms. English, who joined Wild, Carter & Tipton in 2005, has trial experience in several areas, but her main focus has been on labor and employment law.
Among the areas we'll explore:
--Age discrimination law varies state by state, but there's lots of common ground. Broadly, what are the most common ways companies run afoul of the law in their hiring, employment, and firing practices?
--How big a problem is age discrimination in the IT profession specifically? Is the problem getting better or worse? What are employees' legal rights and options?
--The conventional wisdom is that IT is becoming a young man's or young woman's profession. Are we seeing evidence to the contrary?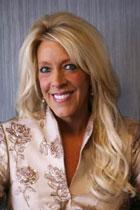 Monrae L. English, employment lawyer
Register for this 60-minute InformationWeek Radio show now. During the 30-minute audio portion of the show, registered attendees will listen to my live audio chat with Ms. English, during which time they can ask text questions themselves or chat with other attendees. During the second 30 minutes, Ms. English will join the text chat, answering attendee questions directly. Consider it a 30-minute audio tutorial for both employers and employees, followed by a 30-minute IM-like text chat.
Please register here for this lively and informative discussion on Tuesday, June 3, at 2 p.m. ET.
Rob Preston currently serves as VP and editor in chief of InformationWeek, where he oversees the editorial content and direction of its various websites, digital magazine, Webcasts, live and virtual events, and other products. Rob has 25 years of experience in high-tech… View Full Bio
This article was originally published on EE Times' sister site, Information Week.