Google Wear Smartwatches Compared
Eric Zeman, Freelance Writer

6/26/2014 01:00 PM EDT

3 comments
post a comment
LG and Samsung announce first devices with Android Wear, Google's platform for wearables. Understand the differences.
Google dropped a lot of hard-hitting news during the opening keynote of its I/O developer conference on Wednesday. While most of the topics pertained to the company's various platforms, apps, and services, Google's hardware partners launched some wearables that are worth discussing. The Samsung Gear Live and the LG G Watch are already available for preorder via the Google Play Store and ship next month. They share most features but do differ in some important ways.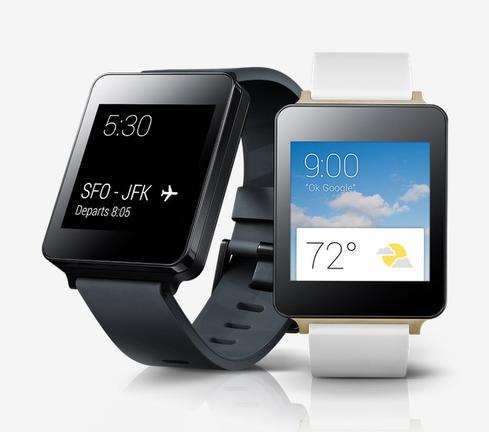 The Android Wear platform supports two watch faces, square and round. Samsung and LG both opted for the square shape for their watches. Motorola is working on a smartwatch with a round face, but it won't arrive until later this summer. The Gear Live's AMOLED screen measures 1.63 inches and has 320 x 320 pixels. The G Watch's LCD screen measures 1.65 inches and has 280 x 280 pixels. Both offer an "always-on" face so users won't have to press any buttons to check the time. Many of today's smartwatches turn the face off in order to conserve battery power.
Android Wear must require some serious horsepower. The Gear Live and G Watch both use a Qualcomm Snapdragon 400 processor clocked at 1.2 GHz. The processor is mated to 512 MB of RAM, and the devices each include 4 GB of internal storage. The Snapdragon 400 is powerful enough to run today's mid-range smartphones with high-resolution displays. Qualcomm makes less powerful processors for entry-level smartphones.

This article continues on EE Times' sister site, Information Week.