7 Black Hat Sessions Sure to Cause a Stir
Ericka Chickowski, Contributing Writer, Dark Reading

7/24/2014 05:05 PM EDT

5 comments
post a comment
At Black Hat, researchers will point out the weaknesses in everything from the satellites in outer space to the thermostat in your home.
The parties, the meet-and-greets with industry friends, and electricity of like minds converging in Vegas summertime heat may provide the glitz and allure of the annual Black Hat security convention, but it is the research that fuels this conference's staying power.
The intellectual heart and soul of Black Hat, the briefing sessions always stir up fresh controversy and food for thought within the security research community and beyond. Whether it's been hacked ATMs spewing money from the podium, demonstrations of enterprise financial systems completely compromised, or any number of exposed vulnerabilities that have left vendors in a tizzy, Black Hat has always offered a venue for controversial research to take center stage.
This year will likely prove no different, with plenty of speakers gearing up for some powerful talks in just a couple of week. Here are some of our picks for those pieces of research most likely to set tongues wagging.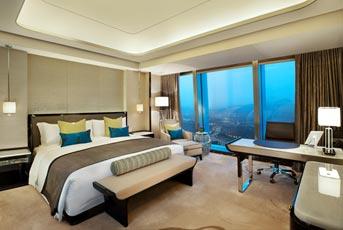 Learn How to Control Every Room at a Luxury Hotel Remotely: The Dangers of Insecure Home Automation Deployment
The Speaker: Jesus Molina, independent security researcher
The Research: Molina walks through research he did during recent stays at the St. Regis Shenzhen in China that led him to completely and remotely compromise the home automation protocols used in luxury hotels to control heat, lighting, blinds, and more within guest rooms. He'll walk the audience through his reverse engineering of the protocol and how he was able to use that knowledge to compromise nearly every appliance within the hotel.
Click here to read the full story on EE Times sister site Dark Reading.
— Ericka Chickowski specializes in coverage of information technology and business innovation. She has focused on information security for the better part of a decade and regularly writes about the security industry as a contributor to Dark Reading. View her full bio on Dark Reading.