Live Chat Wednesday, Aug. 27: Is iPhone Relevant?
Jessica Lipsky, Associate Editor, EE Times

8/26/2014 11:00 AM EDT

7 comments
post a comment
Apple is expected to debut its next-generation smartphone, the iPhone 6, on Sept. 9, and the news has been awash with speculation about what the new device will bring to the table. As rumors swirl around a possible sapphire screen and an A8 processor, some wonder if i-devices still have pull.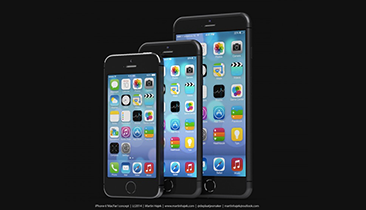 EE Times will host a live online chat on Wednesday, Aug. 27, at 1:00 p.m. Eastern (10:00 a.m. Pacific) to discuss the iPhone 6 announcement and whether Apple phones are still relevant in a growing, Android-based, inexpensive market. Editors Jessica Lipsky and Susan Rambo will be joined by the following industry experts, who will analyze the Apple paradigm:
Will Strauss, president of market watcher Forward Concepts
Jordan Edelson, founder and CEO of Appetizer Mobile, one of the top 10 mobile app developers
Tim Bajarin, president of technology consulting firm Creative Strategies
Join the conversation by clicking here.