The IoT Library: Infrared LEDs Boost Machine Vision, Day and Night
Richard Wallace, Technology Journalist

2/12/2016 07:38 AM EST

0 comments
post a comment
Where do you go for in-depth, insightful help in understanding and selecting IR LEDs for CCTV application requirements?
The night has a thousand eyes; and so too, the day.
Increasingly these watchful eyes are part of security cameras and other full-spectrum imaging and sensing systems where improved visibility has become a design mandate due to less-than-ideal lighting conditions.
For these applications, designers are now integrating infrared LED components into their systems for the express purpose of secondary illumination.
Infrared offer designers several advantages over visible light; among them: low power requirements, low cost, and high-security benefits. Specifically, infrared LEDs have a lower forward voltage, and a higher rated current compared to visible LEDs. A typical drive current for an infrared LED can be as high as 50 milliamps. IR LEDs are usually rated in milliwatts.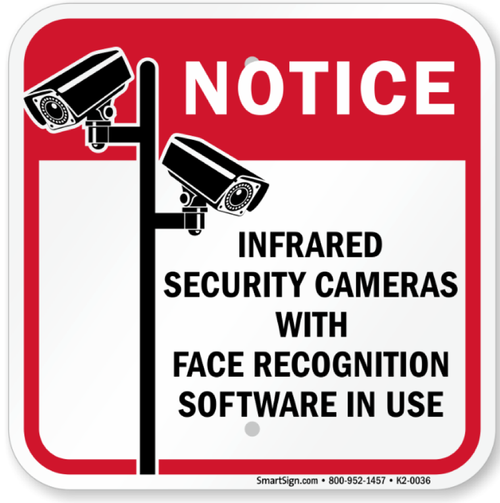 According to a TechSci Research study the increasing integration of infrared LEDs in automotive, consumer electronics and other allied industries, coupled with rising investments in infrared LED manufacturing, are the key drivers of today's vibrant, global infrared LED market. Recent technology advances in image processing, data compression, and high-speed video transmission are also expanding the application potential of machine vision and CCTV cameras, driving demand for IR LEDs and related devices such as lenses, secondary optics, and drivers.
Today's advanced surveillance systems often incorporate designs with IR illuminator units that have been synchronized with camera lenses to ensure the camera's field of view at any time is appropriately illuminated. Also in recent years, IR LEDs have become a lot more powerful and power efficient, something required for increasing demand for longer-range illumination and improved image quality for IP networked systems.
With near-infrared light spectrum ranges from 700nm up to around 1,050nm, infrared LEDs are proving to be a useful light source for CCTV cameras used in night vision applications and where light levels are very low. The two most commonly used wavelengths are centered at 850nm and 940nm. The spectral emission range matches well to the sensitivity range of standard photodiodes, phototransistors or CCD and CMOS cameras with extended IR sensitivity.
How can designers choose the right IR light source?
According to one industry guide: infrared light sources are visible to the human eye up to around 780nm, with high-intensity sources being discernible as a faint red glow to around 850 nm. These lower wavelength devices are used in CCTV cameras in semi-covert applications. For covert operations, and in applications where light pollution is to be avoided, the higher wavelength devices are the preferred choice. However, fewer cameras are sensitive to 940 nm sources, and the illumination range may be shorter.
For in-depth, insightful help in understanding and selecting IR LEDs for CCTV application requirements — including an analysis of design factors such as output power, optical power, radiant intensity, beam angle and forward voltage requirements — don't miss: Infrared LEDs Maintain The Night Watch.
A word about this column: If you're like most engineers, you are forever on the lookout for fresh ideas and smart solutions. You have or are building your library of technical papers, documents, data sheets, products, technologies, standards, and applications for future and handy reference.
My goal here, and in future columns, is to explore some of the day's greatest IoT design challenges — such as low power micro-computing, signal conditioning, wireless communications, sensors, actuator control, more efficient power sources and the man-machine interface — and pass along some useful resources. I hope you will find them valuable enough to archive or share.
Most important: It would be great if we could collaborate. Send me (richardkwallace@gmail.com) relevant knowledge resources.