Design Contests & Competitions
March's Caption Contest Is Up, Or Is It Down?
Caleb Kraft, Chief Community Editor

3/5/2014 01:10 PM EST

97 comments
post a comment
I'm feeling a bit conflicted about this month's caption contest and I'm not sure why. I just can't seem to make heads or tails of it.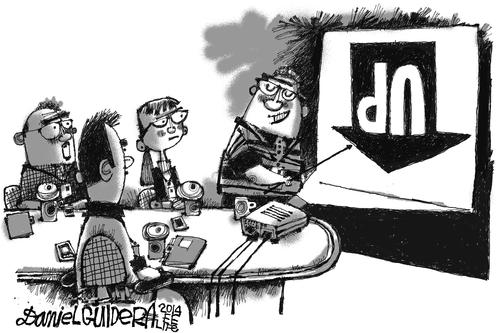 The talented Daniel Guidera never fails to bring fantastic material to the table. As usual, what this comic really needs is a good caption! Give us your best attempts in the comments below for a chance to be the lucky winner! I'll choose the one that stirs up the biggest chuckle from deep within my lungs to receive the original comic, in color, with your caption attached.
If you need some inspiration, check out the last few comics:
— Caleb Kraft, Chief Community Editor, EE Times

For more projects that engineers are passionate about, be sure to check out EELife daily.