Design Contests & Competitions
April's Caption Contest Winner
Karen Field

5/10/2014 09:00 AM EDT

4 comments
post a comment
Congratulations to Russ Ingram, for making us laugh so hard that we got the hiccups. Who would have thought engineers could be so funny?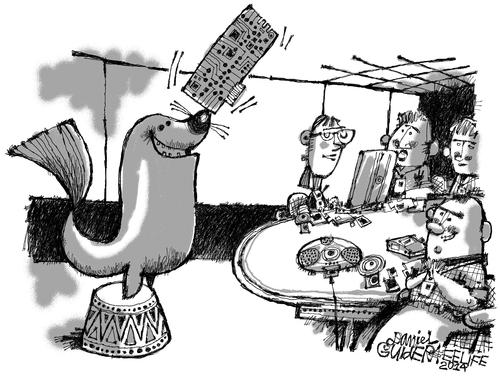 And the runners-up are:
"When you said the new PCB guy was into mullets I thought you meant the hairstyle."-- Wnderer
"This is the best tech support we have ever had."-- MLFletcher
The very comic Russ will be the lucky recipient of the original print, in color, with his caption on it from the extremely talented Daniel Guidera.
For more projects that engineers are passionate about, be sure to check out EELife daily.