Hello. We were unable to find the address you requested. You may search for the content you are seeking using our search form or email technical support with any questions.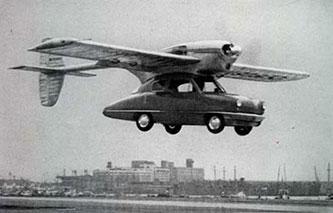 Drones are, in essence, flying autonomous vehicles. Pros and cons surrounding drones today might well foreshadow the debate over the development of self-driving cars. In the context of a strongly regulated aviation industry, "self-flying" drones pose a fresh challenge. How safe is it to fly drones in different environments? Should drones be required for visual line of sight – as are piloted airplanes? Join EE Times' Junko Yoshida as she moderates a panel of drone experts.

Brought to you by






Blog
What Will Clear Drones for Take off?
Junko Yoshida

4 comments
MADISON, Wis. — Consumer drones never fail to attract a huge crowd at big trade events. At the Paris Air Show last month, I noticed that even the uniformed aviation ...

Max's Cool Beans
20% Discount for ESC Silicon Valley 2015 Using Secret Code
Max Maxfield

0 comments
I currently have a warm fuzzy feeling. My mom always said I was "special," and I foolishly took that to be a complement (my dad always said that I was "beautiful when I ...





7/6/2015
9:45:46 AM

Frankenstein's Fix, Teardowns, Sideshows, Design Contests, Reader Content & More

No Respect!
Max Maxfield 20 comments
I was driving to work this morning, minding my own business, listening to the news on the National Public Radio (NPR), and generally at peace with the world, until...
latest comment
David Ashton
:-))

The Innovators Who Created the Digital Revolution
Bernard Cole 7 comments
I recently purchased Walter Isaacson's "The Innovators: How a group of hackers, geniuses and geeks created the digital revolution" because I wanted to learn more about the events and ...

Mowing & Methanol
Bill Schweber 7 comments
The first iRobot Roomba floor cleaner unit was a tremendous breakthrough when introduced in 2002. It made the vague and confusing concept of a useful robot real and tangible. It did so by ...

When Did Analog Steal Digital's Mojo?
Peter Clarke 8 comments
It used to be that the ability to scale digital transistors provided a seemingly unlimited upside to working in the digital domain. And there's no doubt that students thought the simpler ...
Datasheets.com Parts Search
185 million searchable parts
(please enter a part number or hit search to begin)